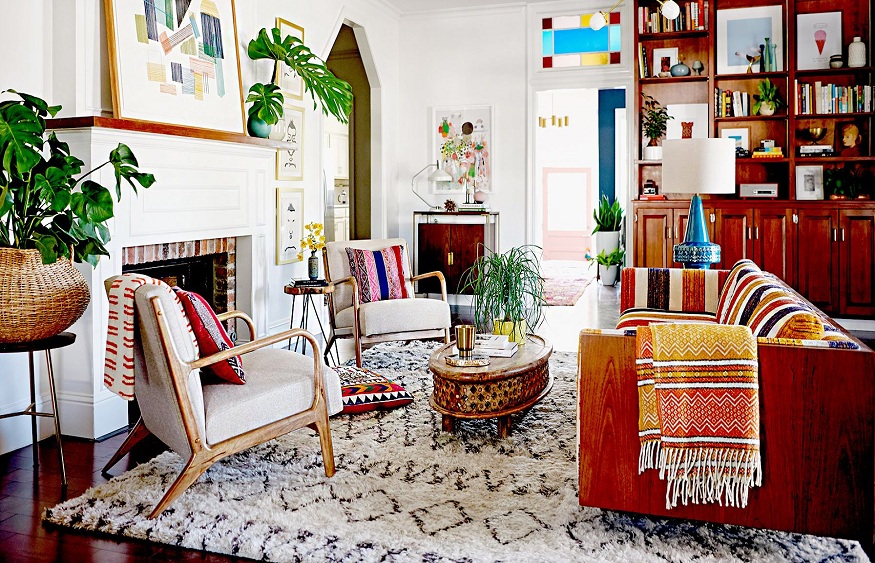 How To Decorate Your Home To Look Stylish And Modern
It's not enough to design your home to be cozy; it must also express your personality by looking fashionable and trendy. The key to modern design is simplicity. But being straightforward need not be dull. It must be really trendy, hospitable, and warm.
There are numerous ways to update your home's appearance, like decluttering, replacing some wall mirror frames, upgrading the lighting, and updating the kitchen. Here are some ideas for updating your home's appearance to make it look modern and stylish.
1. Improve your furniture
Your home's interior design is inextricably linked to your furniture. You need to invest in high-quality furniture if you want your house to look orderly and welcoming. Furniture is a crucial component of interior design since, in the majority of situations, other items in the room typically use it as a focal point in which they are positioned to give the home a stylish appearance.
In a home, furniture has a significant function because
It adds beauty to any space
Creates a wonderful appearance
Offers ease, comfort, and personality
Make your space look better
Completes your interior design
How to select appropriate house furniture
It is advisable to investin high-quality, exquisite furniture if you want your house to look trendy and stylish. Here are some tips to help you select the ideal furniture for your home:
Take into account the available area.
Think about the furniture's size.
Put comfort and durability first. Invest your money in durable furniture to get the most out of it.
Pick the appropriate fabric.
2. Upgrade the lighting
Having effective lighting is one of the best methods to make your house look fashionable. So instead of skimping on lighting or lights, why not do so if your home feels dull and dark? Warm lighting is appropriate for your living room and bedroom since it creates a relaxing atmosphere and gives your house a classy appearance.
3. Include houseplants
Another perfect way to upgrade your home's appearance is by adding indoor plants. They infuse a space with life and color. They boost style points to a room as well. Select a sizable indoor foliage plant that blends well with your room's decor and your gardening abilities. The plant can be positioned on a gorgeous ceramic vase or basket.
4. Use large wall mirrors
A large mirror not only enlarges a tiny space but also adds elegance, making the space look chic and contemporary. Mirrors are an affordable method to upgrade your home because they are also quite inexpensive.
5. Clean up your house.
Because having too many objects might make your home disorderly, decluttering can make a significant difference. Decluttering your home is, therefore, the ideal alternative if you want to give it a rapid style boost. You can store some of your priceless stuff or put them up for auction, or you can sell the things you don't need. It's all up to you.