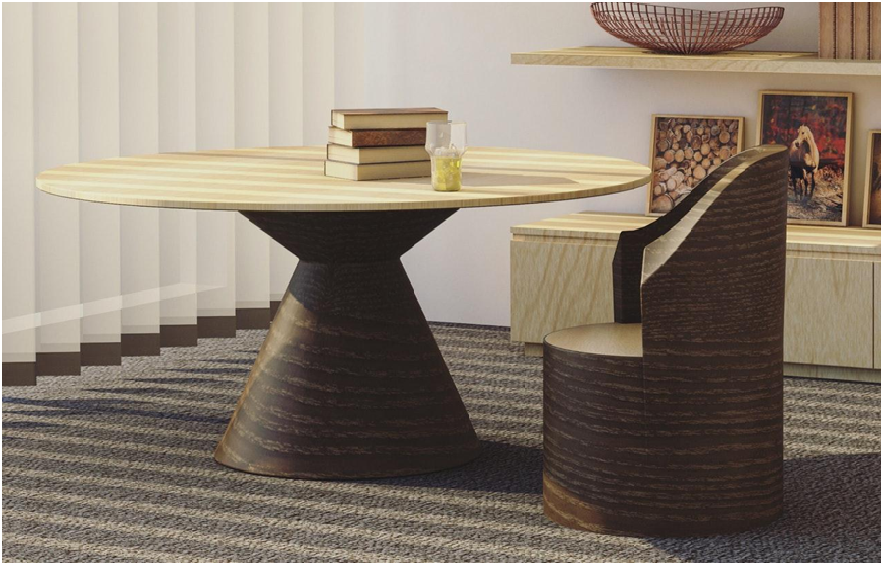 How To Incorporate Wood Furniture To Your Home Improvement Project
Wood has been used in furniture and home design for centuries. What's excellent about wooden interior design elements is that you can up cycle them.
For instance, a tree brought down by a typhoon can become a door. And then you can repurpose that door into a long dining table.
As such, incorporating wood furniture pieces is an excellent way to add natural elements to your home. It also allows you to practice sustainability.
If you are unsure how to decorate a room using wood furniture, though, do not worry. This post will discuss the six creative ways to make a space look fabulous using wood interior design elements.
Mix up old and new furnitures
Since wood elements have been around for a long time, they can sometimes add a vintage feel, although you can use them in traditional and modern homes. They add warmth and character to a space while still blending in with the rest of the design.
We recommend this to our clients at Maid Sailors Cleaning Services Austin TX. That's because mixing and matching items is an excellent way to re purpose your old items instead of throwing them away.
To help offset, it might be a good idea to sprinkle in modern design elements along the way. For example, adding industrial-themed furniture can be a great combo between the "old" and the "new" designs.
Add aged natural materials
The use of aged natural materials in home design is on the rise. People realize that these materials have more to offer than just being aesthetically pleasing.
Designing your home with aged natural materials is an excellent way to create a more environmentally friendly home. It can also make your home feel more welcoming and cozy.
Aged natural materials include wood, stone, metal, and brick. They all have different benefits for the environment. Wood is a renewable resource because it grows back quickly after being cut down if you are not harvesting too many trees at once. It will also add a unique, rustic, and warming feeling to your home.
Keep a common element
Wood is pretty versatile. Hence, if you aren't careful and are haphazard with your wood additions, they can look like a mismatched nightmare.
It would be ideal for keeping a common element between them. For example, you might want to stick to using one type of wood source. That way, everything looks orderly.
Incorporate various tones
Mixing wood tones for house design is not difficult. All you need to do is use different colors and textures of wood to create a visually appealing and inviting space.
When matching wood furniture of different tones, you should first decide on the color scheme. You can go with one color tone or combine two or more colors. It all depends on your personal preference.
Some popular color schemes are black and white, browns, tans, golds, grays, rustic reds, and blues. Once you have a color scheme, it's time to start shopping for wood furniture that will complement the colors in your home.
Leverage contrasts
Contrasts are an essential part of any home design project. They are used to highlight design features and create a dynamic environment that is visually appealing.
Contrasts  are also significant when it comes to designing wood furniture.
There are many ways to use contrasts when working with wood furniture. One of the popular ways is to combine light and dark wood furniture pieces to create a more exciting design. It's a simple technique, but it works well to highlight them from one another.
Use buffer design pieces
To avoid monotony between your wooden furniture and other interior design elements, it's a good idea to add visual buffers between them.
Adding throw pillows, a throw blanket, and a rug can help the wooden elements shine through.
Wood furniture is always an excellent addition to any home, as long as you know how to leverage it. These design tips listed above can help you ensure that your wood design elements don't end up drowning in one another. That way, each piece can have a chance to shine.