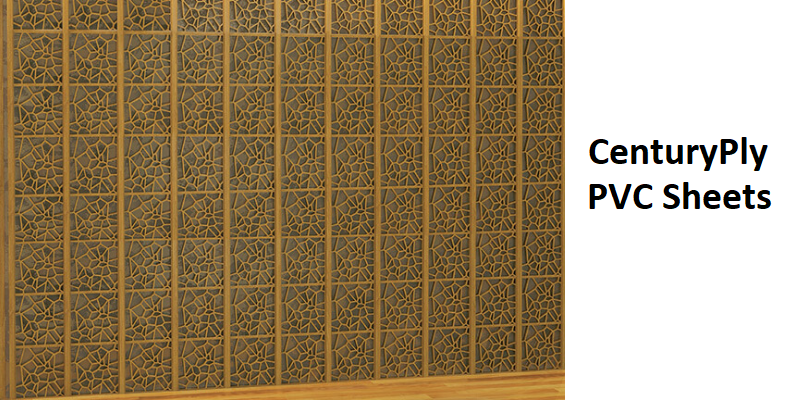 Kitchen Cabinets Made With PVC Boards
The kitchen is popularly known as the heart of the home. It is not only a place to cook food but also a place where you learn different things, such as hosting, baking, chatting with a cup of tea or coffee in hand with your friends, and much more.
You go to the kitchen all the time for water or food, and you also use it to entertain your friends with coffee. As a result, it's critical that it also looks good, with high-quality furniture, particularly highly durable kitchen cabinets.
Modular kitchens are increasingly common nowadays, and kitchen cabinets enhance the beauty of the kitchen. However, it's essential to know the kitchen cabinet materials you'll be introducing into your home. You should bring materials that are not only robust but also long-lasting and capable of meeting all of your requirements. But, with so many various types of materials available, how can you know which one to use? So let's go over all of the answers in this article because we're getting closer to learning about the most common kitchen cabinet materials, which are PVC or, more specifically, Poly Vinyl Chloride.
What is PVC?
PVC is a long-lasting plastic material that is a cost-effective option for kitchen cabinetry. PVC is very easy to maintain and clean in a short amount of time.
When looking for PVC boards in the market, you'll notice that there are two types: hollow boards and foam boards. Hollow boards, as the name implies, are hollow from the inside and are lightweight. The best thing about them is that they are inexpensive. PVC foam, on the other hand, is far more durable and thicker.
Characteristics of PVC Kitchens
1. Design and Installation
The design of the PVC kitchen material is simple and best, and installation requires no finishing. The lightweight nature of the PVC makes it very straightforward to install. However, if you are using PVC foam boards, then you should call an expert to avoid causing any damage while getting them installed.
2. Easy to clean
PVC material is made of strong plastic and is very easy to clean. It doesn't require any high maintenance and can be used directly.
3. Reasonably priced
The best thing is that it is quite an affordable option when compared to other kitchen cabinet materials. The popularity of it is more because of its best materials as well as its cost-effective range.
4. Durability
The durability of this kitchen cabinet material is very high. If you buy the thick foam board material, then you can expect good durability because it's thick and can comparatively hold more weight than the hollow boards.
Pros:
Advantages:
1) PVC is a low-cost material.
2) PVC cabinets can be installed in no time.
3) The PVC material requires little maintenance and is extremely simple to clean.
4) You can easily replace your PVC kitchen cabinets with new ones.
5) The PVC cabinet has a very long lifespan.
6) PVC Cabinets' great quality is that they are 100% waterproof and termite-free, plus they are a high-density product.
7) It is an environmentally friendly option.
Drawbacks:
1) Unlike wood cabinets, PVC boards do not come in a variety of colors.
2) The screws lose their grip over time and have poor holding power.
3) The material does not withstand fire.
4) Discoloring of the material can happen over the years.
5) The PVC cabinets do not have a long life span.
Conclusion
So it's time to sum up. PVC kitchen cabinet materials are overall the best materials and are super duper easy to clean. CenturyPly is one of the best companies that offer the best PVC boards design with a high warranty and at an affordable price range. You should buy a PVC kitchen cabinet material and it is the highly recommended material for the kitchen.