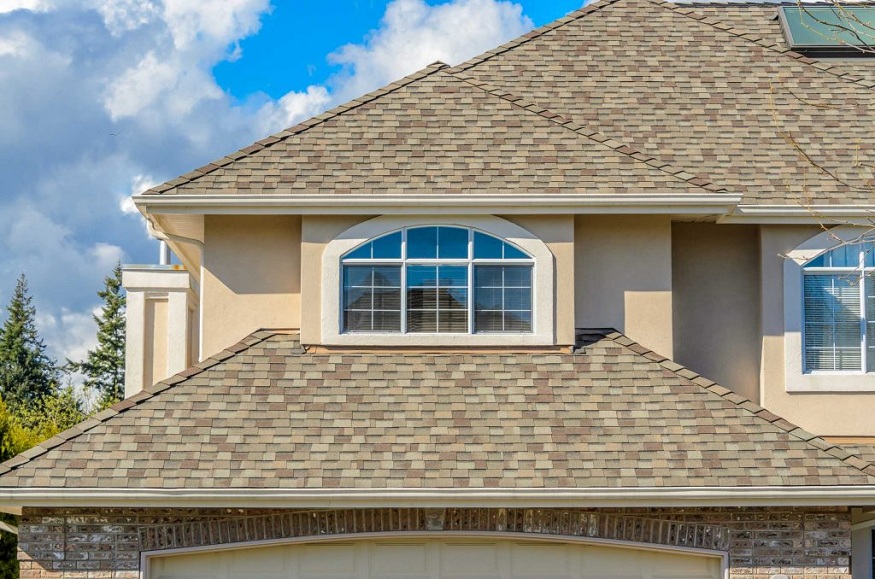 What Are The Best Roof Shingles For Florida?
Florida typically offers two options for roofing shingles: Architectural shingles Or 3-tab shingles. Because they are more durable than 3-tab shingles, Architectural Shingles are better shingles for Florida. The price difference is also not that significant. Architectural shingles are ideal for homeowners who need their roofs to withstand extreme weather and intense humidity.
What are the factors to consider when choosing roof shingles for Florida?
Florida's humidity and extreme weather can lead to a shorter roof life. How to choose the right roof, ensuring proper installation And Consistent care is key to ensuring that you are taken care of. Your roof will be protected from the effects of Florida's climate.
Durability And Harsh Weather
Roofs and shingles in Florida are subject to constant rain and storms. To maintain their effectiveness and look, they must be professionally installed. To minimize the need for future maintenance, we recommend that you choose the strongest shingles.
Algae-Resistant Shingles
Florida's law requires that roofs must be fitted with algae-resistant roofing materials. While this is not a requirement in all states, we still recommend using algae-resistant shingles. Algae-resistant shingles provide a better level of durability and protect your home against the harmful effects of algae buildup. 
Do Shingles Affect Home Temperature?
The myth that Shingles can affect the temperature of your home is false and misleading. Your home's temperature will depend on how old your air conditioner is, the ventilation in your attic, and the age and style of your doors.
Are Architectural Shingles More likely to be Damaged by a Hurricane or Storm?
Because the shingles are made from one piece, they are less likely to be blown away by a storm than the 3-tabs. The tabs on 3-tabs flip and flip in heavy winds, which can lead to greater damage during severe Florida storms. Architectural shingles can withstand 130 mph winds when secured by six nails. This is equivalent to what it would withstand in a Category 5 hurricane.
You can expect your shingles in Florida to last between 10-20 years, depending on which type.
3 Tab Shingles 10-15 Years
Architectural Shingles 15 to 20%
You can extend the life of your architectural roof shingles by providing proper maintenance. Most maintenance packages include cleaning gutters and roofs, caulking cracks or nail pops, as well as using a soft wash chemical that kills algae. It costs on average.24 to 0.30 cents per square foot. Hurricanes Hail and lightning will reduce the duration of Your shingles' lifespan. Your roof will be more resistant to the elements if you use architectural shingles instead.
When is it time to replace your roof?
It may not be a good idea to hire a contractor to replace damaged shingles if there are only a few. If there are a lot of damaged shingles you might need to replace the entire roof. If there are multiple active leaks, we recommend that you replace the entire roof. This is an indication that your roof is beyond repair. Get in touch If you have damaged shingles or see leaks in your home, please contact us immediately.
What are the costs of architectural and 3-tab shingles?
All Architectural shingles cost about the same. Architectural shingles cost only a few hundred dollars more than the 3 tabs. We recommend that you always choose an architectural shingle instead of a 3-tab because the difference in cost is negligible. Although architectural shingles may be more expensive, they will last longer and provide a stronger roof.
The most popular style of architectural shingles in Florida is the "Arctic Shingles". Many HOAs have made it mandatory that only architectural shingles be installed. Before we start the re-roofing, it is a good idea to check with your HOA regarding style and color. It is easy to avoid costly mistakes by not following HOA guidelines.
This post was written by a roofing professional at KCG Roofing. KCG Roofing is a premier roofing contractor that does roofing in Venice FL! KCG Roofing has the experience and expertise to replace or repair your roof with quality materials and excellent craftsmanship. All our roofs are backed by a 15-year leak-free guarantee, the highest in the industry. We have been family-owned and operated for over 40 years.