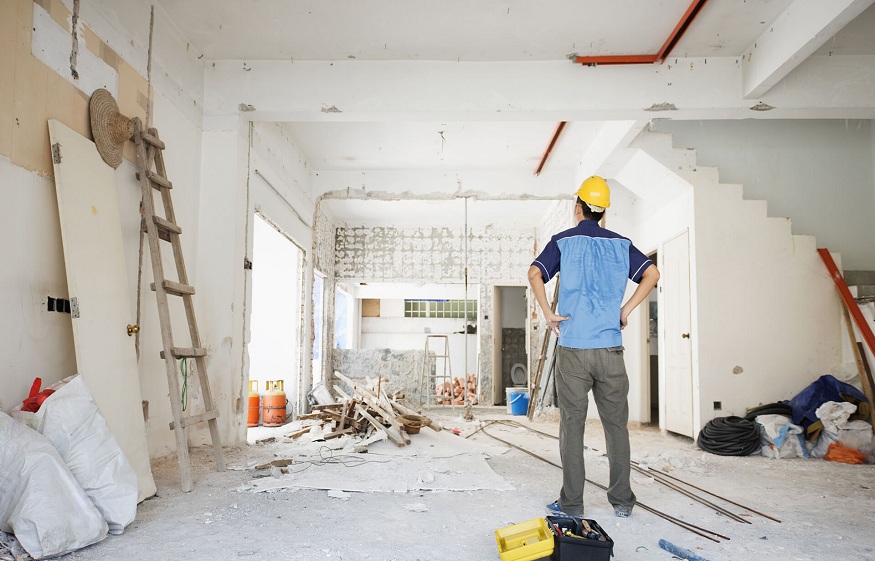 4 Best Ideas for Renovating a Home
Renovating a home has a lot of benefits that building from scratch or buying a new one are missing. One of the benefits of renovating a home is its opportunities to discover a house bursting with original features and character. Plus, if you carry it out well, a house renovation will ensure you make a great return on investment.
For individuals who love a challenge, renovation is a great way to find a dream house or complete a successful project so that other people can have the home of their dreams.
Although home renovations can easily disrupt your family's lifestyle for a while, you can reduce the inconvenience by working with a home renovation company and knowing how to renovate it in a practical and organized way through the following:
1.  Install Flooring
The final flooring covering can differ depending on the room. For example, you may choose carpet, laminate, engineered wood, or solid hardwood for different bedrooms and living areas.
Regardless of what you prefer, be sure to install the flooring after completing all other renovation projects. This can prevent your flooring surface from being damaged.
2.  Upgrade or Add the Kitchen Island
Basically, a kitchen island offers extra seating options, more counter space, and additional storage areas. A perfect way to improve the design of your kitchen is to add a minibar by using racks above the counter and adding the right shelves for alcohol and drinking glasses.
If you're also looking to add extra electrical outlets, visit website of professional home remodelers for great ideas that ensure full functionality.
Depending on the cabinetry's condition, you may look into staining or painting your kitchen cabinets for relatively inexpensive and immediate kitchen renovation ideas.
3. Paint the House
Painting your home can have a great difference both in the interior and exterior parts. While painting your home is another color that can be costly, it's still the best way to change its appearance.
Using bright paint colors can also impact the lighting of your home. You may bring in more lighting in the house without adding extra windows or expanding the ones you already have.
4.  Rearrange the Furniture
Although furniture greatly contributes a lot to the general feel and appearance of a home, it tends to cost too much cash. Mostly, a tighter budget cannot allow homeowners to buy a new dresser or couch.
Because of this, it's vital to use the rearrangement power. A home may feel absolutely different even with a similar piece of furniture when you move it around to a different spot.
You may also do this with a piece of furniture from another room. Essentially, this will cost you nothing, yet it may bring the feel of complete remodels.
In Conclusion!
After some time, homes require some updating or change. They might seem old, tired, and in dire need of refreshing.
Probably you want to move into a bigger house, but your budget doesn't allow you to. Rather than living in the same old house, you can use these ideas to renovate it so as to accommodate your current lifestyle and needs.