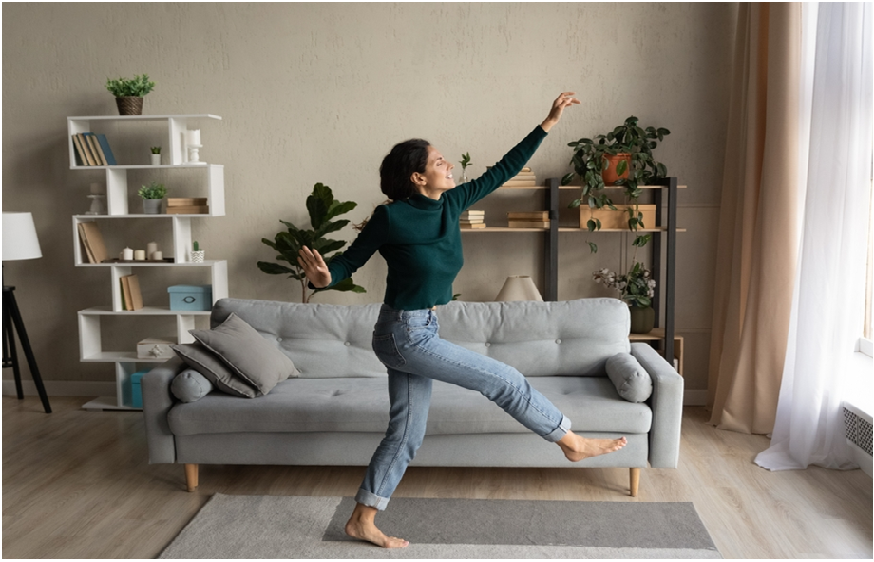 7 Summer Cleaning Tips for a Spotless Home
The warm summer months are coming, which means that while you might be done with spring cleaning or have honestly just put spring cleaning on the back burner, it's time to refresh your home for the summer. We have seven tips to help you deep clean those often forgotten nooks and crannies at home and how to organize your indoor and outdoor spaces. Whether you have kids or pets running around at home and it feels like you're endlessly picking up toys or just trying to get dog fur off your couch, it's time to roll up your sleeves and get that spotless home you've always dreamed about.
Let the Fresh Air in — Summer cleaning is about more than letting the sunshine in. It's also about letting some fresh air into your home. Clean the windows inside and out to allow the summer sun to fully shine through your home. Clean your window screens and remove them if necessary to allow for a more efficient airflow. Nothing like a little fresh air to liven up your home!
Dust Light Fixtures — We often forget little nooks and crannies in our home, like our ceiling fans and other light fixtures. These also need to be dusted from time to time so they operate more efficiently. A more efficient ceiling fan and light will illuminate your home much better than a dusty one.
Clean Your Air Vents and Ducts — While you're cleaning those ceiling fans and long-forgotten window sills, be sure to also clean your air vents and ducts. When was the last time you checked your air filter? Your vents and air filters should be checked regularly for any dander or pet hair in your HVAC system. Upgrading your filter to a HEPA air filter can also help improve the air quality in your home. A professional air duct cleaning service can help vacuum air vents in your home to prevent the buildup of dust and other allergens. Also, be sure to check out the dryer vent. To help prevent pet hair and other dirt and debris from building up in your dryer, use dryer sheets for pet hair. They're specially designed to pick up pet fur from your clothing, leading to less lint and fur in your dryer — and your vents!
Sweep Your Patio or Deck — If you have a patio or deck, you'll want to make sure you're keeping it clean, especially if you plan on hosting any events during the summer. Sweep away leaves, bugs and dirt and then rinse away any remaining debris with your garden hose. According to Merry Maids, you should sweep your deck as often as needed depending on how frequently it's used and how fast the dirt accumulates. A wooden deck may also need to be re-sealed every year.
Deep Clean Your Grill — Summer months mean summer BBQs, which means if you have a grill that you haven't touched since last summer, it probably needs a thorough cleaning. To deep clean your grill, you'll need to thoroughly scrub the grates. Particularly tough debris may need to be removed with a putty knife and wire brush. Be sure to also clean the surrounding area. Sweep away any debris like old leaves and dirt around your grilling area and get ready for some delicious summer cookouts.
Refresh Outdoor Furniture — Take this opportunity to refresh your outdoor furniture by giving it a thorough cleaning and removing dirt and any stains. Depending on the material of your furniture, you may consider applying a protective coating to extend its lifespan. To help clean wicker and teak wood furniture, you can use a bucket of warm water and gentle dish soap or detergent with a soft bristle brush. For metal frames and legs, try a soft rag, gentle cleaning solution and warm water.
Deep Clean Your Carpets — Carpets should be regularly vacuumed and then shampooed or steam cleaned about once a year. Carpet shampooing may need to happen more regularly depending on how high traffic your home is, such as if you have pets or children. Before you start deep cleaning your carpet, remove any pet hair and excess debris with a dog hair remover brush. 
By implementing any of these practical tips, you're well on your way to tackling all of your summer cleaning goals. Enjoy that refreshed summer home while you sit back, relax and spend time with your loved ones. Have a furry friend that's going to be joining you for adventures in and out of your home this summer? Be sure to stay pet hair free wherever you go with a portable pet hair removal tool. This handy tool is perfect for bringing along to groom your pet and get rid of pet hair and other debris on your clothing, car and wherever else you go this sunny season!