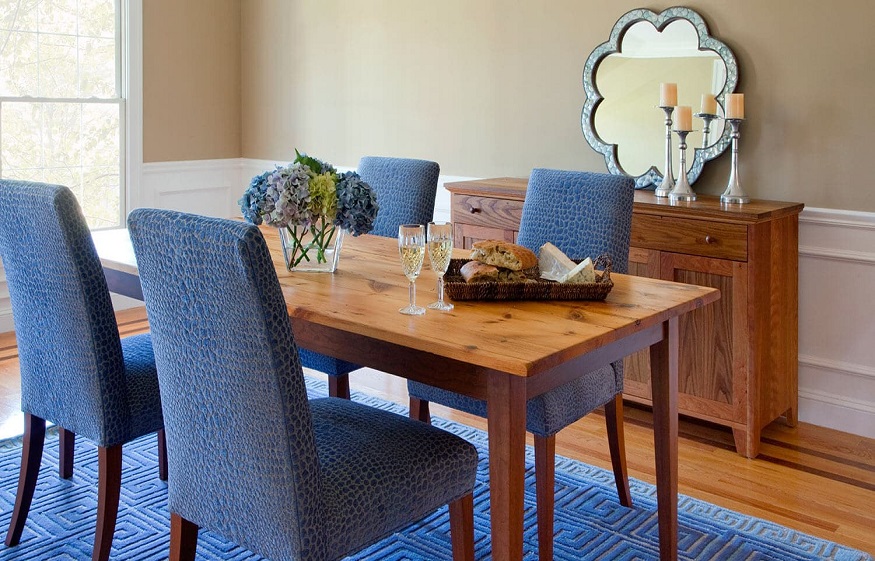 Furniture Online: What You Should Know Before You Buy
EVALUATE THE PLACE
Logically, this first step is crucial before taking the plunge. Obviously, an imposing piece of furniture will not fit in a tiny entrance or a small attic room. We carefully note the measurements indicated and we comb through the dedicated space. If the Honoré "Croisette" armchair makes room in the corner of the living room or the Bolia curry sofa fits in without any problem, the basket is validated.
THINKING ABOUT SPACE
The measurements are done. But how do you know if the style matches the rest of the room? Without having the product in front of his eyes, it is difficult to have a clear opinion. If augmented reality apps aren't your thing, consider sticking to the same color scheme. And then in decoration, the mix & match remains in force this season too.
REQUEST SAMPLES
Since it will be impossible to touch your find unless you move around, it is better to order (if the option exists) a type of color chart to be able to assess the quality of the fabric and to realize the color since the tones vary from one color to another. brand to another . And to better manage the cohabitation at home between children, animals and the new cream sofa, we rely on strong cleaning products.
READ THE FULL DESCRIPTION
These three lines are precious , they indicate the size but also the technical sheet made up of the dimensions, the materials of the product, but also (written in smaller) the delivery time which can take up to 6 to 8 weeks for some parts. Even if you've fallen in love with the last terrazzo side table, to avoid unpleasant surprises and endless waiting, consider checking out the competition first.
INQUIRE ABOUT RETURNS
Because we are not immune to disappointment, it is better to learn about the feedback beforehand. Especially for foreign sites that deliver in containers. Moreover, there is a good chance that the brand in question will charge for returns .