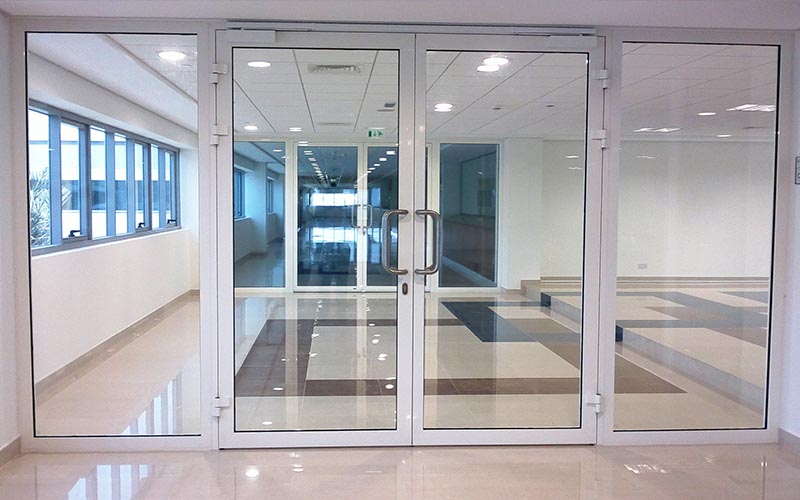 "Fine Glass House & Aluminium Fabricator" is Lucknow's Best Glass & Aluminium Shop
A leading glass and aluminium shop in Lucknow is "Fine Glass House & Aluminium Fabricator". The services they provide are excellent, and the price they charge is very reasonable.
In addition to windows, doors, table tops, partitions, shower cubicles, sliding doors, uPVC windows, and more, they offer a wide variety of aluminium & glass products. In addition to providing repairs and replacements, they also provide maintenance services. A wide range of high-quality products and services are offered by Fine Glass House & Aluminium Fabricator.
Lucknow has an extensive cultural heritage. In the city, there are a number of traditional cuisines, arts, and architecture to enjoy. Lucknow also has a number of historic monuments and sites.
Located in the city's heart, Fine Glass House & Aluminium Fabricator manufactures fine glass and aluminum products. Over 40 years have passed since the shop began serving the people of Lucknow. In his role as an experienced professional, Faiz Ahmed offers customized aluminium and glass services to his clients.
Fine Glass House & Aluminium Fabricator Services
Aluminium Fabrication
Aluminium doors
Aluminium Partition
Aluminium Windows
Aluminium Sliding Doors & Windows
UPVC
Toughened Glass
Toughened Glass For Windows
Toughened Glass For Balcony
Toughened Glass For Partitions
Toughened Glass For Front Elevation
Toughened Glass For Roofs
Glass Film Services
Glass Film Installation
Glass Film For Doors & Windows
Commercial Glass Filming
Aluminium Windows, Door Repair & Installation Services
Aluminium Windows Repair
Aluminium Windows Installation
Aluminium Windows Manufacturing
Aluminium Doors Repair
Aluminium Doors Manufacturing
If you need glass or aluminium products, Fine Glass House & Aluminium Fabricators has what you need. The experience will not disappoint you.
Location of the shop:
Shop Name: Fine Glass House & Aluminium Fabricator
Address: 28, Wazir Hasan Road, near Sikandar bag chauraha, Ekalavya Nagar, Block I, Gokhale Vihar, Hazratganj, Lucknow, Uttar Pradesh 226001, India
Contact Person: Faiz Ahmed
Phone: 093898 37585
Email: [email protected]
Website: https://fineglasshouse.com/
Instagram: https://www.instagram.com/fine_glass_house_lucknow/
Map:Fine Glass House & Aluminium Fabricator
This Article writen by reputable marketer on social media business located in Lucknow, we at Sahil digital solutions have explored and evaluated various ways of using social media channels to produce good results, which will assist you and your business objectives.