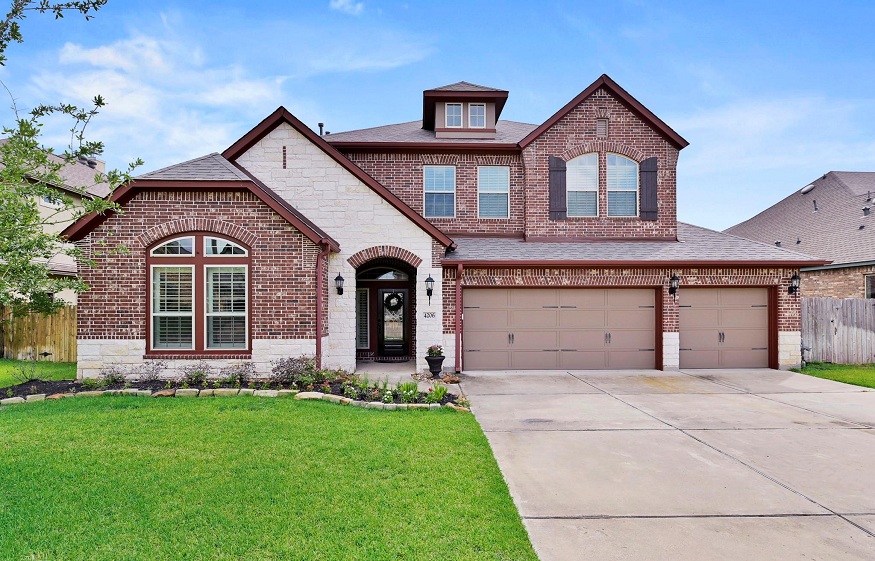 Should you renovate your Houston, TX home before selling?
In a situation where you're ready to sell your home, but it might need a little work done to fetch the highest bid, you might be thinking: is renovating worth it? In this article, we will dive into the housing market in Houston, TX, and using advice from top real estate agents in that area we will debate the pros and cons of renovating before selling your home. 
First, you will most likely want to assess the value of your home before you decide whether or not to renovate. In order to find the approximate value of your home, you will need to get an appraisal. Home appraisers will assess your home even if it's not on the market, so you can get an appraisal anytime. According to HomeLight's statistics, the current median home price in Houston, TX is $284,700, with zero days on the market, which means sales go through fast, and it's a great market for young and first-time buyers.
Tools like free home appraisal can be a great place to start determining your home's value, but online estimators can't factor in specific strengths and weaknesses of your home that might change the price. These factors might include outdated elements that need to be spruced up through renovation. A professional appraiser knows the market you are selling in and will give you a list of certain things to change to get more money for your home.
 If your appraisal results come back with a figure you are happy with, and would prefer to not undertake renovations before selling, then you're ready to put your home on the market! If your appraisal comes in lower than you were hoping, it might be worth it to embark on some renovations, large or small, before selling. You'll want to assess your appraisal and focus on bigger maintenance projects before smaller aesthetic ones. According to Best Places, the average house in Houston, TX is 41 years old, with a build year average of 1981. Luckily at this age, you won't run into issues like lead paint in the home, but you might want to check to make sure your popcorn ceiling doesn't contain asbestos. Other big renovations to look out for are roofing repairs, foundation issues, and checking your HVAC system to make sure it's running properly.
 Houston, TX, is the perfect climate for year-round outdoor events and entertainment, so an addition of a patio or pool at your home can greatly increase the value of your home. If you have the space for a deck, pool, or other outdoor environments, you might consider building this on before selling your home. However, this is an expensive endeavor, and you will need to factor in the costs of correct building permits for the area. If you have the cash, on average a deck can add $7000 on average to your home's value, and a pool can add $27,199 according to HomeLight.
One fear when renovating is that you'll spend top dollar on renovating your home, but prospective buyers will just alter your hard work when they move regardless. This can make buyers feel like renovating is a pointless, expensive step, for which you might not recoup all your costs. Experts say that the best way to avoid this scenario is to not excessively renovate your home with luxury touches. If you are renovating your kitchen or bathroom, focus on modernizing with new appliances and contemporary style touches without breaking the bank.
 Once you have established what renovations you need, you can figure out how to finance them. If you don't have enough cash on hand to pay for renovations out of pocket, Home Equity Loans can be a good option. You can apply for a Home equity loan and pay it back when you sell. Once you are ready to sell, talk to HomeLight's favorite real estate agents in Houston, TX. With real estate professionals on your side, you'll be in the best hands to get the best price for your home, making all that work well worth it!