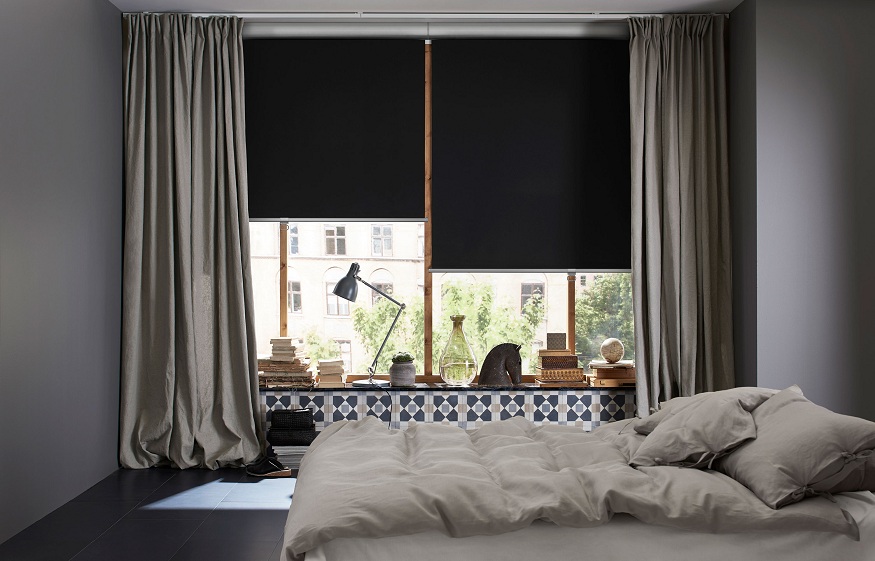 5 Different Types of Window Covering That Will Add Personality to Your Home
Window coverings play an integral part in the design of any room, as they can enhance or detract from the look of a space. They can also dictate whether your room has that traditional look or a modern, contemporary feel. It is important that you choose window coverings that are not only stylish, but also practical. Be sure to consider what is the main purpose of the room, as the type of window covering you need for a lounge is unlikely to be the same as the ones you would put up in your bathroom. Are you looking for a window covering that will fit in with an existing colour scheme or a completely new look. Either way colour and style will be an important consideration. Here are 5 different types of window coverings that will add some style and personality to your home.
Intu Blinds
Are you looking for a window covering for bifold or French doors? If so, Intu blinds could be just what you are looking for. There is no drilling required for Intu blinds – and no screws; they just snap into place on your windows! Intu blinds can be customised to fit your space, are attractive in design and easy to operate. They allow you to regulate the flow of light into your room and will provide you with privacy when you need it.
Traditional Curtains
This may be the most obvious option on our list! I mean, it is safe to say most householders will have at least one pair of curtains somewhere in their home. Traditional curtains are a popular type of window covering that can add a touch of elegance to any room. Traditional curtains are available in a wide range of designs and fabrics which means you have a multitude of options when it comes to style and colour schemes. One of the benefits of curtains is that they can give your room a sumptuous feel and look. The fact that they are equally at home in many different types of rooms is one of the reasons that curtains have been the number one choice for homeowners for many years now.
Roman Blinds
Roman blinds are a type of window covering that have been around for centuries. They are made from a variety of materials, including fabric, wood, and vinyl. Roman blinds can be made to fit any window size and can be opened and closed to adjust the amount of light entering the room. They are a popular choice for bedrooms and bathrooms, as they provide privacy while still allowing natural light to enter the room. As with most other styles, Roman Blinds come in a wide range of colours.
Venetian Blinds
The timeless classic design of Venetian Blinds cannot be denied. Various types of slats are available, including top grade wood and modern looking aluminium, making them popular with not only residential customers but business owners as well. Venetian blinds are not only classy and elegant, but also extremely versatile, easy to use and relatively low maintenance. Venetian blinds are also a very affordable option when it comes to window coverings.
Shutters
Shutters are a type of window covering that is often used in more formal settings. They are usually made from wood or composite material and can be custom-fitted to any window. Shutters often provide homeowners with a contemporary take on a more traditional design. One of the main benefits of shutter blinds is that they look in place on both the inside and outside of windows and doors. They are also available in a range of colours that mean they can be easily adapted to existing styles.
Thanks for Reading – Good Luck with Your Home Renovation Projects
When it comes to window coverings, there are lots of other options available, however, hopefully the information above will give you a good starting point. No matter what you have in mind for your home renovation project, we wish you every success.