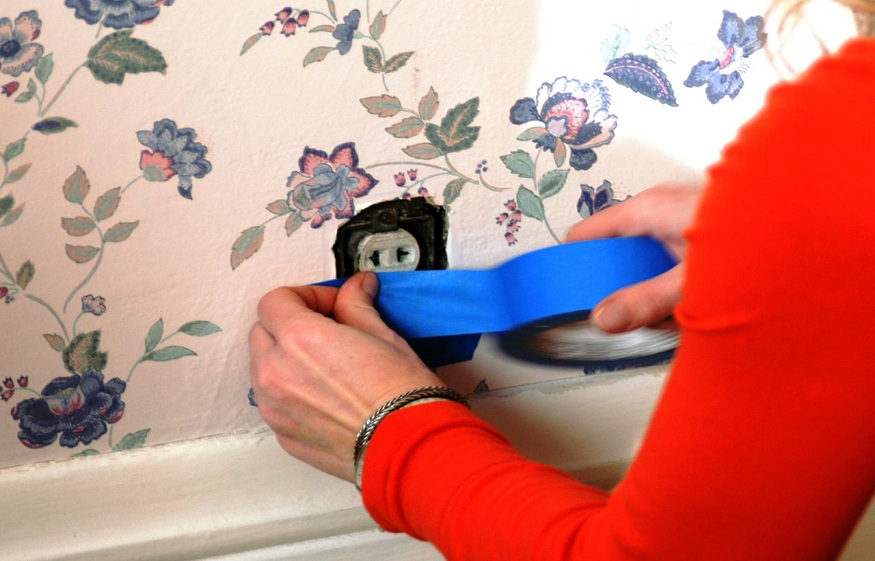 Simple Tips for Removing Wallpaper
You have enjoyed the wallpaper, and now it is time to upgrade to something else. The problem comes when you have to do all the work, which can get messy if you don't have a clue how to do it correctly. It can also be scary doing all the job, but if you follow the following tips, you may find it easier than you thought. Before you begin, we advise trying removing from one corner to have an idea of the amount of work ahead. Here are the tips.
Check If it is Strippable
If your wallpaper is strippable, then it's your lucky day. Many of them are strippable, which makes the job of removing them easy. Take a utility knife and try stripping the wallpaper from the edge. If the wallpaper comes off in a long sheet without leaving adhesive residue, it will be simple to remove it. You don't need a professional to do the job in that case.
Check the Primer
If you know how to remove wallpaper, you also know how to stick it. A primer is mainly used during the installation to prevent the glue from soaking in the drywall or plaster. It creates a weak bond between the plaster and glue, making it easy to remove. So, use the knife to peel off the sheet. You would be lucky if you used a primer during the installation. Dry-stripping is simple with a primer, and you may finish the job within a few hours, depending on the room size.
Use Water
If you are not lucky enough, you can try other methods like using water. Sticking wallpapers requires the use of glue. Therefore, water can be an effective remover. Perforate the wallpaper and give it enough time to soak so the glue can loosen. You can spray soak the paper so you will not have trouble scraping it off. Make sure you wait for about 15 minutes before starting scraping off. It may take several hours to remove the paper. However, it is an effective way of doing it.
Try Steam
You may also try steaming the paper. If you don't have a wallpaper steamer, hire one from your local hardware. It does an effective and neater job than water. Make sure you know the suitable steamer to choose. We recommend sticking to the compressor spray if you are afraid of burning yourself.
Don't Use Fabric Softener
You may be tempted to dilute fabric softener in water to remove the wallpaper. Unfortunately, you will only be making the process messier and more complicated. Furthermore, the softener has chemicals that may ruin the wall. Therefore, avoid using fabric softener at all costs.
Avoid Using Chemical Strippers
Some people use strippers to remove wallpaper because they are faster than water. You may not know that stripers have harmful chemicals and emit VOCs. They are even more expensive compared to water. So, stick to water and be patient. It will pay in the end.
Conclusion
Removing wallpaper is not easy, especially if you don't know where to start. However, following the above tips can make the process easier and less messy. Using water may be a good idea if the wall is not primed.