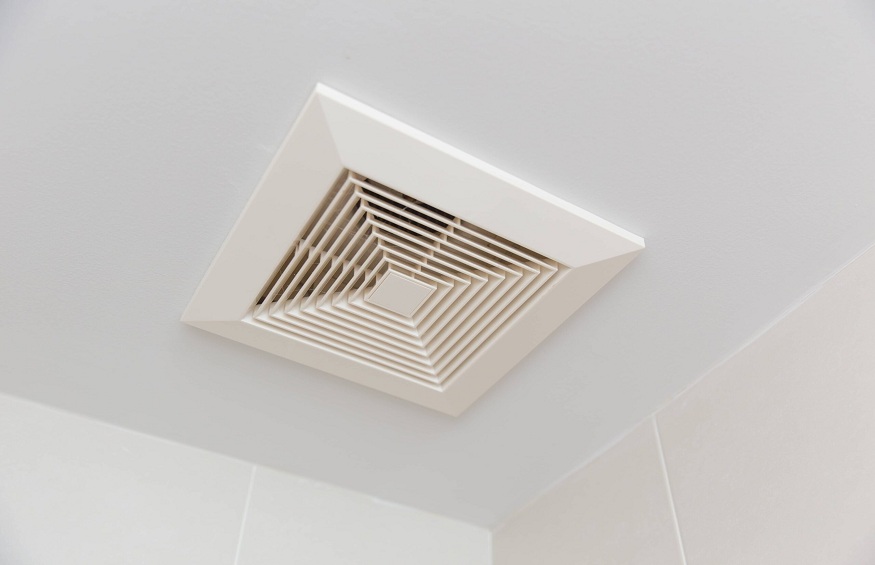 Smart Living: Know How Exhaust Fans Can Improve Your Home's Air Quality
In today's fast-paced world, creating a healthy and comfortable living environment is more important than ever. One often overlooked but crucial aspect of this is the quality of the air we breathe in our homes. Poor indoor air quality can lead to a range of health issues, from allergies to respiratory problems.
This is where exhaust fans come into play, offering an effective solution to enhance the air quality in your living space.
Understanding the Role of Exhaust Fans
1. Ventilation is Key
Proper ventilation is the cornerstone of maintaining good indoor air quality. Without adequate ventilation, pollutants, moisture, and odors can become trapped inside your home, leading to a host of problems. When you buy Exhaust fan you will notice it works by expelling stale air, along with any contaminants it may contain, and replacing it with fresh outdoor air.
2. Targeted Airflow
One of the major advantages of exhaust fans is their ability to provide targeted airflow. They can be strategically placed in areas prone to moisture and odors, such as the kitchen and bathroom. This ensures that specific zones of your home receive the ventilation they need, addressing potential problem areas directly.
3. Moisture Control
Excess moisture is a common issue in many households, leading to problems like mold growth and structural damage. Exhaust fans play a vital role in moisture control by expelling humid air, especially in spaces like bathrooms and kitchens where moisture levels tend to be higher. This, in turn, helps in preventing the growth of mold and mildew.
Choosing the Right Exhaust Fan
4. Consider the Size of the Room
Selecting the right exhaust fan starts with assessing the size of the room it will be installed in. Larger rooms require fans with higher airflow capacity to effectively circulate the air. On the other hand, smaller spaces like bathrooms may require a more compact, yet still powerful, fan.
5. Noise Levels
No one wants a noisy fan disrupting their peace and quiet. When choosing an exhaust fan, look for models that offer quiet operation without compromising on performance. This ensures that you can enjoy the benefits of improved air quality without any unwanted disturbances.
6. Energy Efficiency
In an era where sustainability is paramount, opting for an energy-efficient exhaust fan is a wise choice. Look for models with high Energy Star ratings, as they consume less electricity, reducing both your carbon footprint and energy bills.
Installation and Maintenance Tips
7. Professional Installation
While some homeowners may opt for a DIY approach, it's advisable to have your exhaust fan installed by a professional. This guarantees that the fan is correctly positioned and vented to achieve optimal results.
8. Regular Cleaning
To maintain the effectiveness of your exhaust fan, regular cleaning is essential. Remove any dust or debris that may accumulate on the fan blades or vent covers. This simple task ensures that the fan operates at its full potential.
Additional Benefits of Exhaust Fans
9. Odor Elimination
Aside from moisture and pollutants, exhaust fans are excellent at removing unwanted odors from your home. Cooking smells, bathroom odors, and other unpleasant scents can be quickly and efficiently eliminated with the use of an exhaust fan.
10. Improved Health
By enhancing indoor air quality, exhaust fans contribute to a healthier living environment. Cleaner air reduces the risk of respiratory issues, allergies, and other health problems associated with poor air quality.
Conclusion
When you Buy exhaust fan and incorporate it into your home is a smart move towards creating a healthier and more comfortable living space. Their ability to effectively expel pollutants, control moisture levels, provide targeted airflow, eliminate odors, and improve overall health makes them an invaluable addition. By selecting the right fan for your specific needs and ensuring proper installation and maintenance, you can enjoy the benefits of improved air quality for years to come. Invest in your well-being and elevate your living experience with the simple yet powerful solution of exhaust fans.