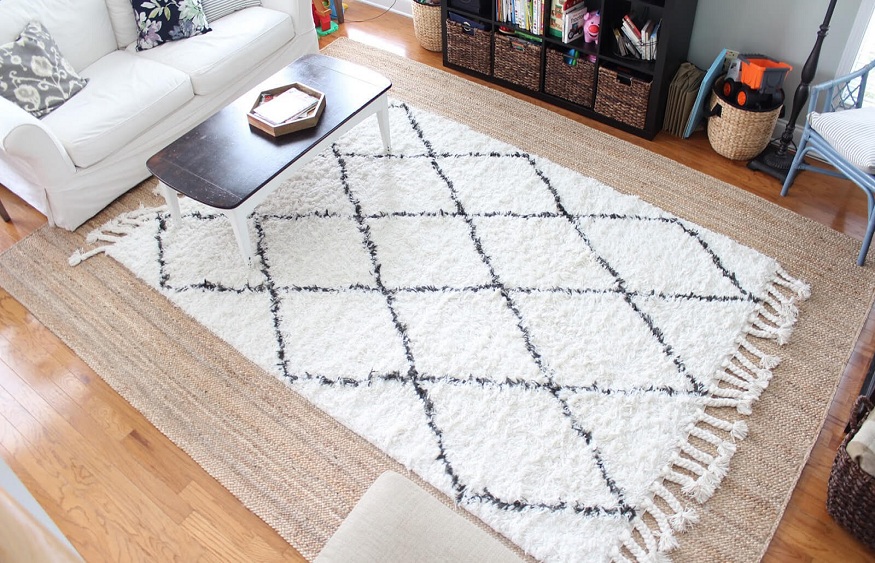 The Beautiful Berber Rug
Moroccan Berber rugs have been gaining in popularity over the past several years. This vibrant and timeless style of rug has been crafted by Moroccan Berber artisans for centuries, and has been a traditional source of pride in the region. They are known for their high-quality craftsmanship and elegant designs that draw from tribal and nomadic patterns.
History of the Moroccan Berber Rugs
The Moroccan Berber rug, known as Beni Ourain rug, continues to be highly sought after for their timeless beauty and cultural significance. Founded in the Middle Ages, these hand-knotted wool rugs are still made with traditional techniques passed down through generations. Locally-sourced wool is dyed and woven into featured designs that pay homage to the Berber spiritual beliefs and customs. From luscious pinks and blues to muted earth tones, these Berber rugs boast a variety of detailed patterns indicative of the unique culture's artistry. Their durability and intricate designs have made them highly sought after not just as decoration pieces but also as collector's items. These stunning pieces transcend time and serve as reminders of enduring traditions that continue to captivate rug enthusiasts around the world.
Uses of the Moroccan Berber Rugs
 The Berber rugs have been crafted for centuries to add unique style and character to any home's decor. They are renowned for their intricate geometric designs, unique construction, and natural wool material, making them highly sought-after for home decoration. They come in a range of colors, designs, and sizes, allowing you to choose the perfect rug that compliments your interior design aesthetic. As a functional piece of art, their use as a carpet or rug helps to create an inviting atmosphere that is both warm and luxurious. The durable and resilient material provides effective insulation against temperature variations, in addition to enhancing the living experience with its cushioning comfort. Without a doubt, these Berber rugs truly offer the best of both worlds – they add elegance and style to any space while also providing practicality and comfort beneath one's feet. These features combine to make these rugs supremely valuable assets when looking to add an element of character to one's home or office environment.
Benefits of the Moroccan Berber Rugs
An authentic Moroccan Berber rug provides a timeless appeal and beauty which can transform any home into a luxurious living space. But the benefits of these fine pieces don't stop there as there are many other benefits to having a Beni Ourain rug in your home or office space. First, crafted from durable wool, these rugs can withstand regular wear and tear, and are known for their durability because they are designed to last through the generations with proper maintenance. Additionally, since the wool is naturally sourced and biodegradable, it does not create environmental issues when disposed of properly. Moreover, buying an authentic Beni Ourain rug helps to provide a much-needed income for the skilled artisans who craft them, helping to preserve their family traditions and cultural heritage.
Conclusion
A Moroccan Berber rug is an ideal choice for adding style and practicality to any home or office. With their unique design elements, natural materials, and durability, these timeless pieces of art will surely stand the test of time.