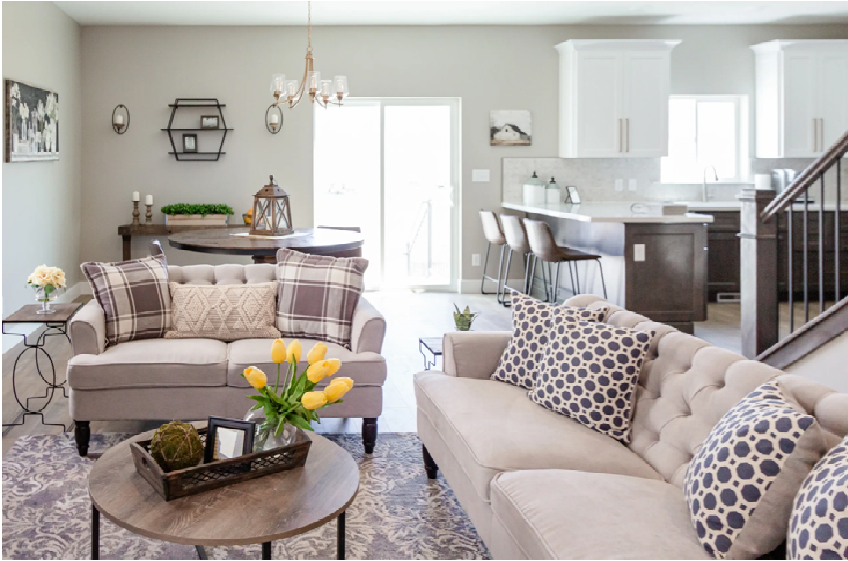 Tiffany Walden: Why So Many Investors Choose Utah For Real Estate
Like many areas in the United States, the Utah housing market has heated up over the last couple of years. People continue to seek desirable places to live, relocating to spots that have the perfect blend of things to do.
One of the most (if not most) important aspects is making sure it's affordable.
Tiffany Walden seems to have a lot of knowledge and experience with the housing market in Utah. Tiffany Walden is the owner of Tiffany Homes in Eagle Mountain, Utah, and has spent many years in the industry.
As a significant part of the Provo-Orem metropolitan area, more individuals and families have realized the benefits provided in this part of the country.
How does Tiffany Walden feel about real estate in Utah? What's the future look like for the Beehive State?
Let's see what the experts have to say.
What Makes Real Estate Desirable in Utah?
Many factors play into why people are moving to Utah at a higher rate. In particular, Ogden, Provo, and Park City offer desirable locations for those currently in Utah and out-of-staters looking to relocate. They have big-city amenities without feeling like many other major cities in the Western half of the United States.
Utah's job growth has remained steady through all the challenges in recent years affecting other parts of the United States. Companies feel confident launching and relocating to Utah, finding that it is a blend of existing qualified candidates and a location people don't mind relocating to.
With high-paying jobs in the area, people know that opportunities exist and will continue to pop up, keeping the market competitive.
Unemployment has been way below the national average in certain parts of Utah. The state has some of the lowest unemployment rates in the country, and current trends show that it's not projected to go up anytime soon.
Unemployment has never evolved into a significant issue for the major metropolitan areas in the state, like nearly every other location in the United States.
Companies like BankRate attempt to quantify how hot certain sections of the country are regarding housing. In 2020, they ranked Utah first place in their House Heat Index. During the 12-month period they examined, home values in Utah increased by just over 15%.
Inventory is currently at an all-time high, with many more people continuing to move there.
Keeping Families Home and Together
It's relatively common for children to be born in a state, then build their own family and adult life in that same state. People from Utah are among the most loyal residents in the United States to stay where they were born.
Reasons why include being near family, enjoying the weather, outdoor/indoor activity options, and religion. Most of Utah is known for having bigger families with around 3-4 kids, and the floor plans offered by Tiffany Homes cater to those large families.
How Big Metro Areas Set the Trends for Utah
Since the pandemic, the real estate market in these cities has dealt with a much lower supply than demand. That's why so many real estate agents and forecasters are curious to see how things start to play out.
Compared to most recent data, the median price of homes in Salt Lake County increased by 22% from 2020 to 2021. The median price of single-family homes is $533,000, likely going up once numbers are reported in 2022.
The median price is just slightly lower in Utah County, where Tiffany Homes is located. The density doesn't quite match the bigger Salt Lake City county, which means that the growth will move further into the Utah County area, making those prices higher.
This is why is a lot of real estate investment happening in Utah.
Many top job opportunities are located in the heart of the most significant metropolitan areas. Utah has done a great job of making its cities more accessible with many opportunities, attracting a younger demographic.
There are also above-average graduation rates at the high school, college, and advanced degree levels, making it very attractive for large companies to keep talent nearby.
What the Future of Real Estate Investing Looks Like in Utah
Whether it's the heart of the big cities, the suburbs, or on acres of land in Utah, real estate investment opportunities will be there even with the rising cost of homes. Less favorable interest rates haven't slowed things down much as families prioritize where they want to live.
Utah also does a great job of attracting people looking for different ways of life. It may never be the most populated state, but some high-density areas make city living possible.
Utah will be in demand if neighboring states continue to have a higher cost of living, more expensive housing, higher taxes, and less inventory. Projects are on the way to build quality real estate, but it will take a while to catch up with demand.
Location matters, which is why considerable growth exists in the most desirable areas. Eagle Mountain was incorporated in 1996, and it's shot up to around 50,000 people in that short amount of time. Tiffany Walden with Tiffany Homes has helped build dream locations for clients ready to move in.
No one can predict the future, but Tiffany Walden believes Eagle Mountain and surrounding areas will follow the same trends as Utah. There's too much to offer within the state that will slow things down.
It makes it a great time for real estate investing to either live in the home or look into rental properties to help serve a need.