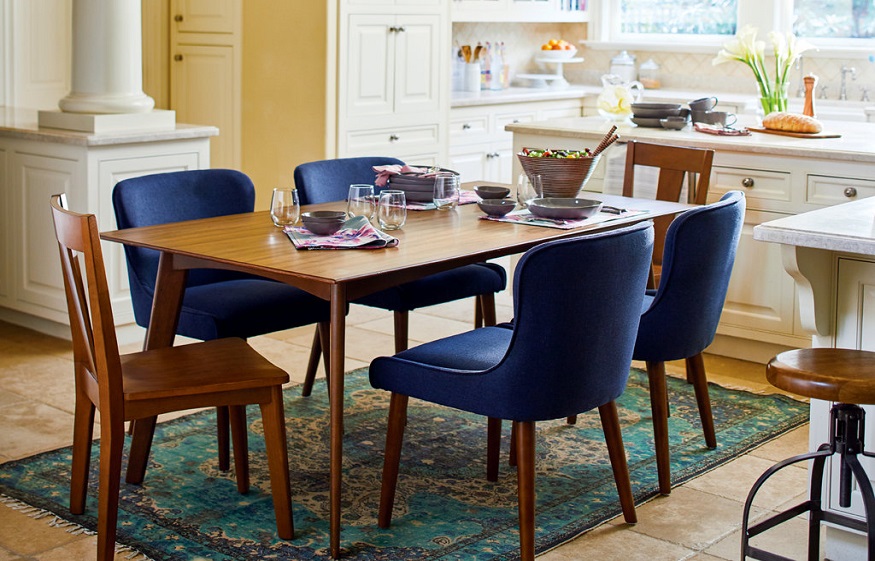 What qualities should you look for in a good dining table?
The dining room holds a central place in a home, welcoming the whole family and sometimes friends around exciting conversations, full tasty meals, and sometimes even around board games. To ensure that these moments are always synonymous with unforgettable memories, choosing a dining table involves planning and careful attention to detail. To avoid making an inappropriate purchase, you are invited to follow certain recommendations!
Dining table: a centerpiece!
Designing a dining room can sometimes be more complicated than you imagine, but by choosing the right furniture, it is possible to create a setting that is both elegant and comfortable. The dining room table is one of the pieces of furniture that many people have a hard time buying for a variety of reasons.
Tables come in different materials, colors and finishes, and in order to choose a Novomeuble dining table that best suits your home, you need to take into consideration your habits, the decorating style of the room and the other furniture already in place. such as the buffet among others.
What is the ideal shape?
First of all, it is necessary to analyze the configuration of the dining room, since it is only on this condition that it will be possible to decide on the format and the ideal size of your future table. The space devoted to the dining room table should be comfortable. As such, it should be noted that the extendable tables are adaptable and have the advantage of promoting the movement of residents on a daily basis.
In contrast, round tables are more laid out for adding an extra chair when needed and are more conducive to interaction with guests. The round dining table is undoubtedly one of the best options for small spaces, and also for square shaped dining rooms.
In addition, rectangular dining tables can accommodate more people and more easily fit into tight spaces. This is an interesting option for a dining room integrated into the living room. Small square dining tables are also great for small spaces.
What material for the dining table?
Dining tables are now available in various materials such as glass, wrought iron and wood among others. Knowing that the material of your table will have a direct influence on the style of decoration, you must do everything to avoid mistakes in the choice.
The wooden dining table is the most traditional and fits perfectly into various styles, while the wrought iron table is perfect for spaces with a rather retro or industrial decoration. The glass table is one of the most used models, in particular because its translucent character avoids creating a visual barrier, thus giving the impression of a more spacious dining room.
Which chairs to choose for the dining table?
Without going into detail, it's important to note that in an age where built-in spaces are almost a rule, dining table chairs should not only match the table, but also the decor of the room in it. his outfit. Whatever you decide, always prioritize quality and practicality, but don't underestimate comfort and style.
Never neglect the design
Focusing on practicality and versatility in your furniture doesn't mean you have to give up aesthetics in your kitchen or dining room. There are so many models that you will certainly find an option that is both decorative and suitable for your style, taste and the rest of the decoration of the room.