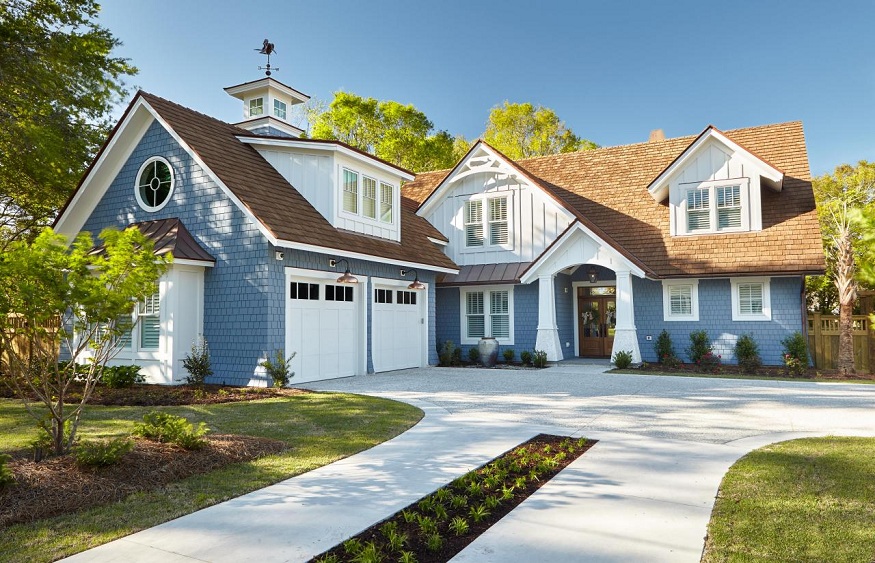 5 Cost-Effective Home Improvement Projects with High ROI That You Can Consider
It's essential to keep your home orderly and well organized, especially if you plan to sell it. You can also make improvements to make your home more appealing and comfortable. Renovating your home is expensive; you must have a good plan and strategize well. There are many things you can incorporate to make your home beautiful and ensure you attract more customers. When looking for home renovation that has a great return on investment, you don't have to go for a complete renovation. Instead, you can consider small projects you can complete within a few hours. This article will explore cost-effective home improvement projects with high ROI that you can consider.
1. Update Your Bathroom
Your bathroom plays an essential role in your home. It's vital to ensure you update it accordingly to ensure it looks great. If you cannot entirely demolish your bathrooms, consider some minor improvements that can change the entire look of your bathroom. Consider purchasing a mains pressure shower mixer that fits your bathroom layout. Replacing your showerheads can help make your bathroom more pleasant and valuable. Additionally, consider replacing the toilet, sink vanity, or tub. You can also think of DIY to cut down some of these costs.
2. Update Mirrors
One of the best ways to make your bathroom and home more presentable and brighter is the installation of mirrors. When installing mirrors, avoid keeping them opposite the windows as they will reflect the light outside. Swap the old mirrors with new ones that match your décor and hardware. It's also essential to ensure the hanging hardware can hold the weight of the new mirror.
3. Consider Exterior Improvement
If you are considering selling your house, consider making a great first impression by repainting and replacing your old gates and doors. Consider adding a personal style by choosing a color that defines you. It's essential to look for a color that compliments your home and other materials you will need to work with. While working on the front door, consider fixing broken or cracked siding and patios with cracks, chips, and sidewalks to make the external environment attractive.
4. Make your Environment Greener
Nothing makes your compound and home look more beautiful than a touch of green. Do some good cleaning or consider power washing. To make your outdoor space lovely and clean. Additionally, you can consider landscaping and hardscaping your area in simple designs that will make it look great. If you are busy, consider hiring lawn care services to ensure your lawn is well-taken care of.5.Finish Your Basement or an Attic
Another great place to change the look of your home and improve its value is by enhancing the attic and basement. The basement can improve the value, especially when planning to sell. This is because it provides people with an additional room that can be transformed into a home office, bedroom, or living room.
End Note!
You can improve the value of your home using simple and cost-effective tactics. It is essential to consult with a professional to know more about designs and to avoid wasting time and materials. When buying your materials, compare different vendors to get the best deals that fit your budget.