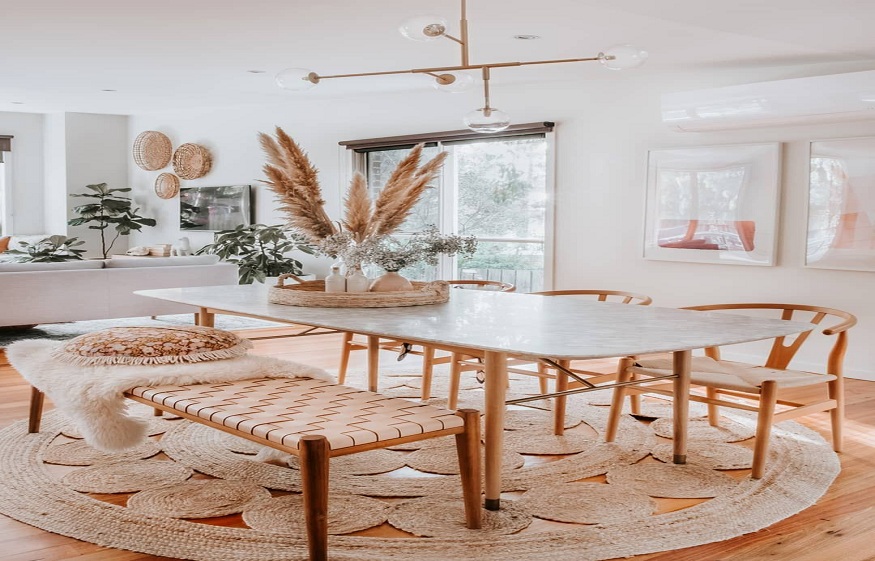 Creative Dining Room Ideas for Your Home
Dining rooms are places of gathering, where family and friends get together to celebrate life and enjoy each other's company. They are also the perfect place to host dinner parties, holiday feasts and other special occasions.
The dining room can also be a wonderful spot for you and your family to spend some time relaxing after a long day of work or school. For all these reasons, it's important that your dining room is functional, comfortable and inviting. And if you're looking for some inspiration for your next home project, here are a few creative dining room ideas that will give you some new ideas for designing dining room in your home.
The basics
One of the most common questions when it comes to decorating is what colour scheme works best in my dining room? There are several factors that go into choosing colours for a particular space like whether or not it has natural lighting or artificial lighting, whether it has lots of windows or not and how much light comes into the space during the day (such as morning sun).
Once you've decided on what type of furniture pieces you want in your dining room and have chosen paint colours (and possibly other wall treatments), then think about what kind of lighting fixtures would work best.
Decorate with wooden elements
Wooden elements can be used in many ways when it comes to decorating your dining room. You can use them as part of your wall art or even as table decorations. You can also use wooden furniture like dining tables or chairs as part of your decorating scheme. The best thing about using wooden elements is that they don't just add colour and texture but also give your dining room an elegant feel!
Decorate with plants
Plants are a great way to bring life into any room in your house — especially if you want something natural-looking but still elegant! They're also easy on the eyes so it's not hard for them to blend in with most decorating schemes. If you want more variety, then you can use different types of plants in one area such as hanging plants or green leaves on top of a table or shelf.
Create a wall of artwork
If you really want your dining room to stand out, try creating a wall of artwork using different pieces from around the house (like paintings and pictures) that all go together well stylistically. This serves as both decoration and art at once! You can also create a similar effect by hanging up different kinds of plates on the walls — anything goes!