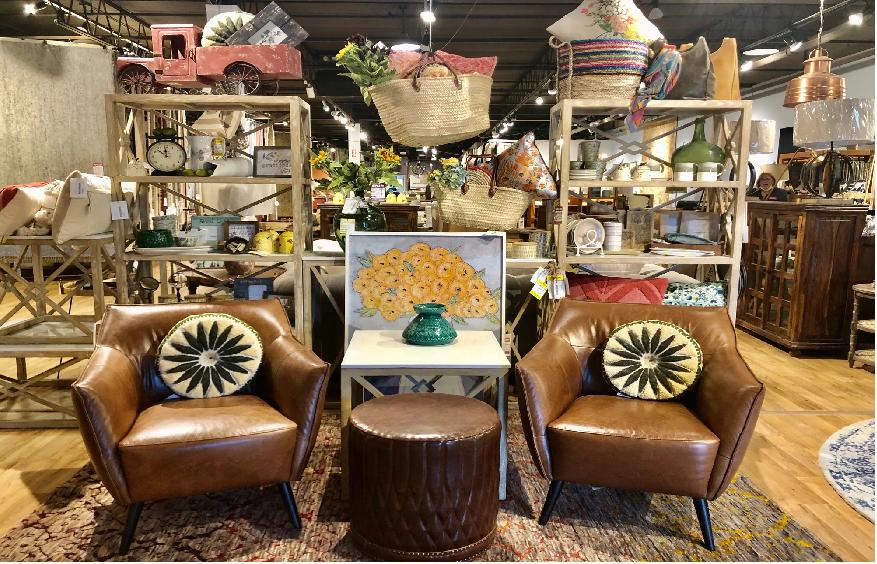 Great Places To Shop For Area Rugs In Charlotte, NC!
Charlotte, NC has long been one of the hottest real estate markets in the United States for several decades now, and as expected it's still one of the fastest growing cities in America today.
This of course means that people are always moving to Charlotte from all over the country, and these newcomers often need shop for home décor goods to decorate their new homes. Rug shopping subsequently is a huge industry in Charlotte, and below we'll be going over some of the top places to shop for area rugs in the city!
Rug Source, Inc.
Rug Source is by far one of the best rug outlets located in Charlotte, NC today, and what's great about Rug Source is that it's also one of the best online rug outlets on the Web.
If you live in Charlotte and are shopping for area rugs, then you have to go to the Rug Source store to see what they have available. And even if you live in another part of the country, you can consider their vast online inventory for your home's décor!
Furniture Row – Living
Furniture Row has been a staple of the Charlotte community for many years, and this is mainly because they do a great job at providing high-quality home décor goods at reasonable prices.
What's great about Furniture Row is that they offer so much more than just area rugs, so you can actually decorate many rooms of your home by shopping here.
Charlotte Rug Gallery
The Charlotte Rug Gallery is centrally located in the city along Providence Road, and it's one of the most popular places for South Charlotte homeowners when it comes to rug shopping.
As is easy to imagine, the affluent homeowners on the south side of the city are often purchasing home décor goods like expensive area rugs, and Charlotte Rug Gallery caters to these shoppers with high-quality area rugs from all over the world.
Carpet Discount Warehouse
Located on the east side of town along Independence Boulevard, this is a great option for people who are looking for area rugs and all sorts of carpeting. Carpets are a big part of any home, and the Carpet Discount Warehouse is one of the best places in the entire city to get a great deal on wall-to-wall carpeting.
And when it comes to area rugs, they also just so happen to have a wide selection to choose from!
Magic Rugs
Magic Rugs is a boutique area rug store located along Monroe Road, and they specialize in Oriental rugs. This is a good option if you're the type of rug shopper that wants to give back to local, small businesses, and you'll undoubtedly be surprised by the quality of their inventory.
If you're specifically looking for Persian or Oriental rugs, then Magic Rugs is a must-see store in the Charlotte area!
Rug Culture
Located near the Dilworth neighborhood along East Boulevard, Rug Culture is an up-and-coming rug store in Charlotte. People love the chic ambience of this showroom as they browse through high-quality options, and this new comer to the Charlotte rug industry is growing in popularity amongst younger homeowners.
Rug & Home
This massive home décor outlet is located in Pineville, and it's a great option for people who want to browse through a massive selection of area rugs. As we all know, rug shopping can be very time-consuming and difficult when it comes to narrowing down top options, and Rug & Home is a great option when you want to narrow down your options all in one store!
Be Sure To Keep Your Options Open While Shopping For Area Rugs In Charlotte, NC!
The good news for Charlotte rug shoppers is that there truly isn't a shortage when it comes to finding high-quality area rugs throughout the city, so it's safe to say that Charlotte is one of the best cities in America for rug shopping!