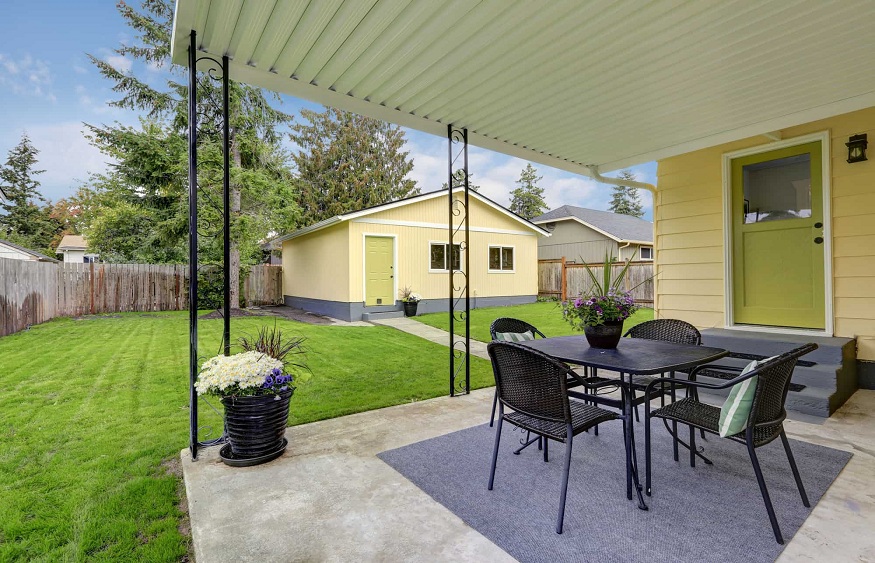 Incredible Benefits Of A Patio Enclosure
If you are hesitant about having a patio enclosure in your home, you are missing out a lot. Keep reading this article as we give you incredible benefits of porch enclosures.
1. It adds space to your property
A patio enclosure can add space toyour property, giving you more room to entertain friends and family. Make the most of the available space on your property with a patio enclosure to take advantage of it. In your patio enclosure, you can create a peaceful study, a comfortable dining area, a family recreation room, or even a small gym.
2. Effortless Transitions
Patio enclosures provide you with the ultimate lifestyle by beautifully bridging the inside and outdoor spaces.
3. Increases resale value
Increase the resale value of your house to get a fantastic return on your investment (ROI). With the lovely addition of a patio enclosure, your home will stand out from the others on your block. When the time comes to sell your home, it can assist you in bringing in home buyers, making it a wise investment.
4. Boosts privacy
You can enjoy the beauty of your own backyard, when you have utmost privacy. Patio enclosures allow you to enjoy your own space without being disturbed by nearby people or loud noises. Get the refuge you need by enjoying the natural beauty of the world in your own private sanctuary.
5. Additional Protection
Add a patio enclosure to your property to increase security; it protects your family by adding another level of security outside your back door.
6. Improved Health
Feast on the abundance of natural light you may enjoy in a patio enclosure as it is believed to increase mood. It provides the ideal setting for a range of activities. Play some board games with friends, curl up with a nice book, or just unwind while taking in the scenery and soothing music. You can relax and let the stresses of life wash over you in a patio enclosure. Your health can be improved, your immune system can be strengthened, and you can thrive in a stress-free atmosphere at home.
7. Protect your furniture
With a lovely patio enclosure, you can shield your favorite patio furniture from the elements including wind, rain, snow, and storms. Protect your outdoor furniture from the sun's harmful UV rays to avoid fading. By keeping it sheltered from the weather in a patio enclosure, you can prevent your furniture from developing the ugly appearance of mold and mildew.
8. Fresher Air
Breathe indoor air that has had the bulk of outside pollen filtered out while enjoying the outdoors.
9. Personalized enclosure
To increase your home's square footage without the headache ofhome addition, choose between a screened-in patio and a three- or four-season enclosure.
10. Better Lifestyle
By enclosing your patio, you can access your home's hidden resources and learn exactly how beneficial it is to your lifestyle to have a lovely space to spend each day.
11. Cost Effective
Installing an enclosure over your current patio or porch will make it simple to take advantage of the increased usable area in your house. You'll be astonished at how quick and affordable this alternative for home improvement is.