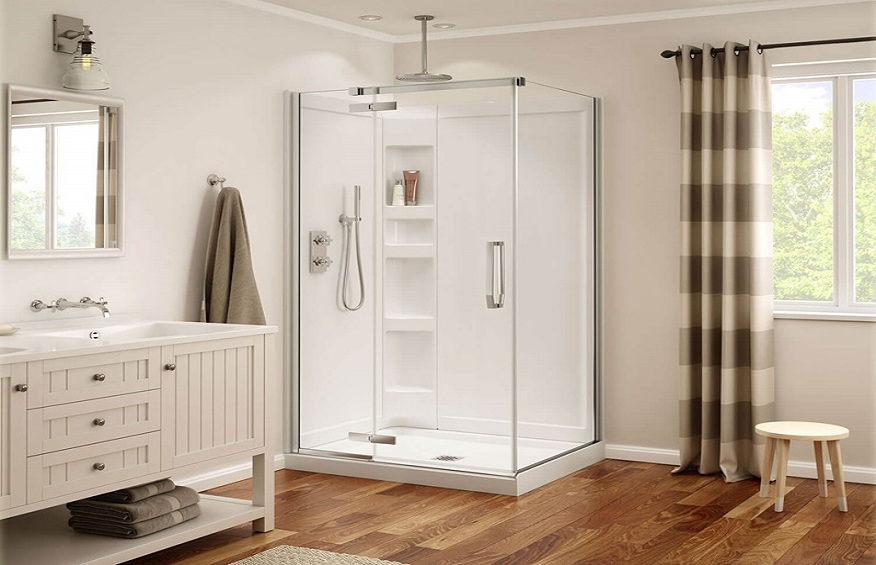 The key considerations for choosing a shower kit
A shower enclosure is a wise investment if you have an old shower and want to update your bathroom. Shower enclosures or stalls are typically relatively easy to install, saving time and money. We'll demonstrate how to pick the ideal one for your bathroom.
Measure your space
You must measure your shower space to estimate the required shower or tub enclosure size. Measure the length and width of your space. The most typical dimensions are 60 inches long by 30, 32, 34, or 36 inches wide. It's okay if those measures don't match yours because numerous sizes are available. Most shower walls are 96 inches tall, but some are shorter.
Determine the shower components you need
Once the measurements are complete, you must choose the best shower kit or component that will fit your bathroom.
A shower door and base: You only need a shower base and door if you're going to tile the walls.
Shower base and walls: The shower base and walls are also included in this choice. You can use a shower curtain or a separate shower door.
Shower wall and bathtub: Other kits come with the bathtub and shower walls. Some kits come with a shower door, depending on your purchase.
Shower base, door, and wall: You'll find everything you need to finish your shower in this choice.
Designs for shower kits
You must choose between the following shower kit alternatives if you want one.
A corner shower kit is a great option for small bathrooms. Some corner kits have circular shower doors, which give the interior a more spacious sense.
Alcove shower kits have three walls that form a recessed compartment support. The most popular option is an alcove shower system, which comes in square or rectangular forms.
One-piece shower kits have the walls and base in one piece, as the name would imply. This means there are no seams or caulk. You won't have a problem with mold, mildew, or water leaks thanks to caulkless installation.
Type and position of doors
The type of door is a crucial factor. Consider a sliding shower door if your space is limited or small. A hinged door is an excellent choice for large, open bathrooms. Shower doors that pivot can swing in or out. Consider installing a curved door if you want the shower or bathtub to appear larger inside. Most shower doors have reversible door positions, allowing you to put them on the left or right, depending on how well it fits in your bathroom.
Shapes
There are many different shapes for shower sets or enclosures. Most showers are rectangular, although square, curved, or corner enclosures are also available.
Hardware type
When it comes to hardware finishes, the selections are greater than ever. You may select from various finishes for the grab bars, door knobs, shower door trim, and more, including matte black, brushed gold, brushed nickel, and oil-rubbed bronze.
The takeaway
Consulting your shower installation professionals is essential before choosing to ensure it is the ideal one for your space.