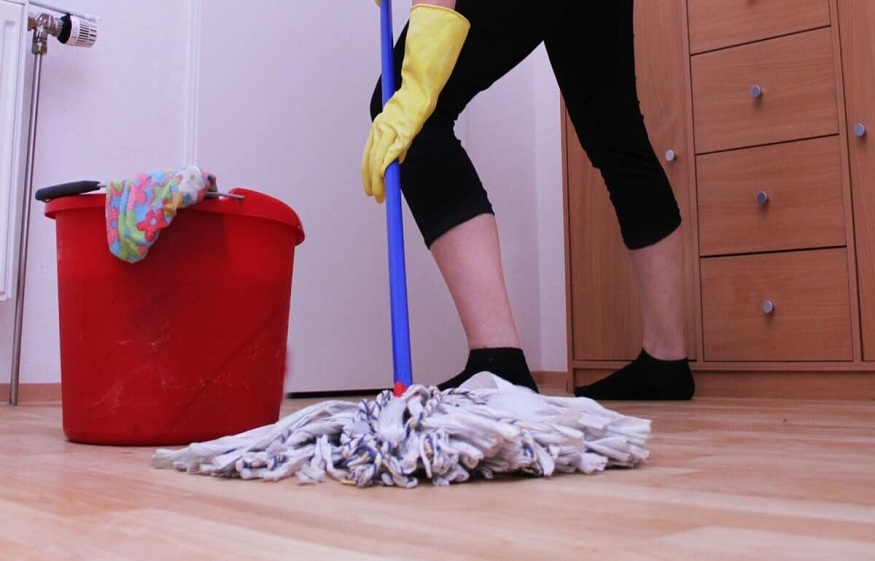 Why Regular Domestic Cleaning Is Not Enough For End Of Tenancy
When it is time to move out of your rented home, you have to be sure you are leaving the place in its original condition. Otherwise, you may risk your security deposit and the good terms with your tenant.
To ensure your deposit's return, you have to book a tenancy cleaning service instead of standard domestic cleaning. The second one is more affordable but doesn't include a deep cleaning of the floors, walls, furniture and appliances, which is obligatory for end of tenancy cleaning.
Actually, what is the difference between end of tenancy cleaning and regular domestic cleaning? They are completely different services, and in this article, I will explain why your choice should be the former.
The difference between the end of tenancy and regular domestic cleaning
First, end of tenancy cleaning is done by a professional team of cleaners and includes very deep and detailed cleaning of the rental home to prepare it for future tenants.
Yes, it will cost you more money than the regular one, but you can surely leave the place in perfect condition, which means removing dirt from every nook and cranny. Also, there is a checklist of items and places that need to be polished and cleaned in the cleaning routine.
Regular domestic cleaning is usually done by a single cleaner, who vacuums, dusts, disinfects and polishes the surfaces. Unfortunately, this is not enough when it comes to end of tenancy cleaning.
The end of tenancy cleaning service includes:
Team of well-trained cleaners with equipment and professional cleaning products
The checklist covers the kitchen, bathroom, bedroom, dining room, and living room;
Vacuuming and deep cleaning with hot water extraction of the carpets so they look completely new;
Cleaning of every single place in the home, including under the furniture, behind the kitchen, under the carpets and rugs, which are usually missed in the regular domestic cleaning;
Cleaning out the sink basin, toilet, bath or shower;
Hoovering the mattresses in the bedroom;
Dusting and removing cobwebs;
Cleaning of the windows (outside and inside) and the frames.
Regular domestic cleaning includes:
Vacuuming and cleaning the carpets and rugs;
Polishinsh the interior sides of windows;
Wiping down the surfaces;
Regular domestic cleaners use the client's cleaning products;
Cleaning the bathroom and toilet, not in a detailed way.
Important areas covered by the checklist
Carpets – quality carpet cleaning is a must for end of tenancy cleaning. Exceptional cleaning requires cleaning tools to make your carpet as nobody has ever stepped on it. The hot water extraction method injects very hot water under high pressure into the carpet. Then the water and the grime are sucked by a professional machine. At the end of service, your floor will be treated with high-quality stain-protecting detergent. The effect will last approximately 8 months.
Windows – just like the carpet, treating window cleaning requires professional care. Our cleaners are trained and experienced in this area. They use purified water, which prevents dust from building up after the cleaning service. Thanks to advanced technology, which is environmentally safe, there is no need to use detergents. Cleaning the windows at the end of tenancy includes outside, inside, and handles.
Appliances –  cleaning the appliances is not an easily accomplished task, so it takes a lot of time, even when professional cleaners do it. Here are some reasons to choose end of tenancy cleaning, especially if you want to leave your rental home in flawless condition to its next tenant.
The dishwasher will be cleaned of the food and soap deposits. Also, there is a lot of dirt and food deposits inside. Cleaning the filters and wiping the rubber seal is a must. Under the dishwasher is a very dusty area, which is also on the checklist of the end of tenancy cleaners.
The washing machine and tumble dryer must be wiped down outside and inside. Filters require cleaning, just like rubber seals and dispenser drawers.
Microwaves often are full of greasy stains and need very deep cleaning. End of tenancy professional cleaners clean the plate and handles.
Ovens, most of the time, because they are used very often (almost every day), need a special cleaning which requires cleaning tools and professional products. It includes the oven door, sides, back panel, control panel, bottom drawer and dip tank. When some of our cleaners touch the ovens, they end up looking completely new.
Cupboards, drawers, and handles require cleaning outside and inside. This might also be a good opportunity to declutter everything you don't need.
The kitchen sink will be polished and cleaned from dirt.
Walls – a specific area that should be treated gently, only with specific products. You must know that washing painted walls is a bad idea because they will look patchy when dried.
Why doing all the cleaning yourself is so problematic
You may think you can clean up your rental house for the end of tenancy, but once you start, you will face many issues once you start.
For example, if you are doing it all by yourself, it could take up to 3-4 days of cleaning. Do you have this amount of time to miss from your workplace?
Not to mention that some tasks, like exterior window cleaning, can lead to damage and even accidents.
Also, there are so many areas you could forget to clean up. Under the fridge, behind the oven and many more.
Cleaning the appliances in the kitchen is very tricky, and it will take you about a day and a half to do it correctly.
However, hiring a professional, well-trained team to do the end of tenancy cleaning is not expensive. Mind that the cleanliness of the property (sometimes the lack of it) at the end of the tenancy is responsible for more than half of the deposit disputes.
If the rental home is not properly cleaned, the landlord can deduct the cost of hiring a cleaning company from the deposit amount. So, there is no need to risk if you hire the right team.
Conclusion
We hope we have proved what's the difference between regular domestic cleaning and the end of tenancy equivalent.
Now that you know why hiring professionals at the end of your tenancy can save you both time and money, it makes much sense to do that and spend your moments on more important things, like family.
Ultimately, that will ensure a much smoother transition into your new home, and everyone will have much more peace of mind than if you tried to do everything by yourself and ended up losing your security deposit.