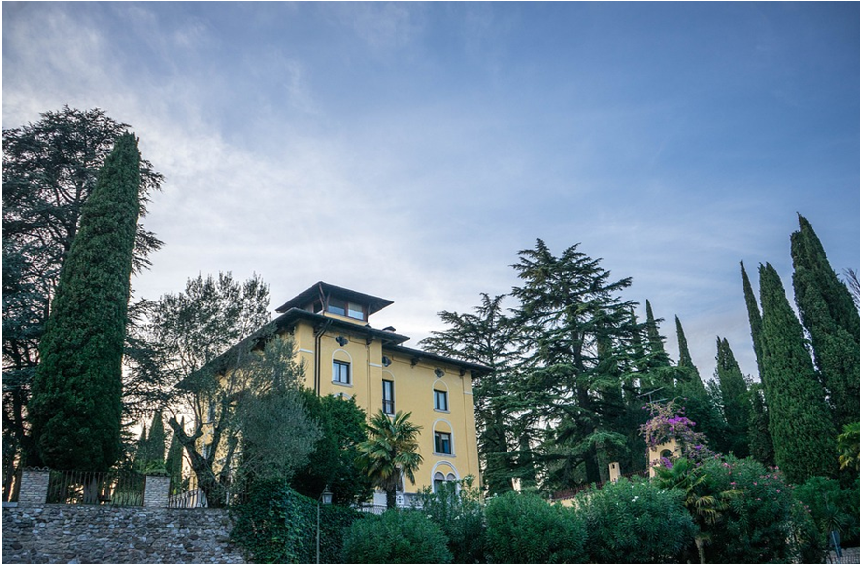 Steps to Take Before Starting a Bed and Breakfast Business
Have you ever been to a bed and breakfast and felt a surge of nostalgia? The quaint surroundings, home-cooked meals, and inviting atmosphere can transport you back to simpler times. As you sit in the cosy living room with a cup of tea, you can't help but feel a sense of peace wash over you. It's funny how staying in a homey inn can bring back so much.
What exactly is a Bed and Breakfast?
A Bed and Breakfast is a lodging facility providing overnight accommodations and breakfast, usually in a residential home or small inn. B&Bs are often smaller and more intimate than regular hotels, and they can provide a more personalised and homey experience. Guests sleep in individual bedrooms and may share standard amenities like restrooms, living rooms, and eating areas with other guests or the property's owners. B&Bs are frequented by tourists who prefer a more relaxed and cosy atmosphere and want to experience their location's local culture and hospitality.
Owning and maintaining a bed and breakfast may be a fun and a profitable business venture, especially if you have a gorgeous home and like providing customised guest experiences. However, before making the leap, you should carefully assess whether it is your best option. In this blog post, we'll walk you through the steps you need to take before starting your B&B.
1. Research The Market: One of the first steps you should take before starting a bed and breakfast business is to research the market. This involves looking into the industry trends, studying the competition, and analysing consumer behaviour. It's best to get the services of town planning consultants to keep up with the latest industry news, regulations and compliance requirements to ensure that you are operating your business legally and ethically.
2. Know Your Property and Location: If you're considering starting a bed and breakfast, it's essential to know your property first. This means analysing whether your current house suits the business. Is it big enough to accommodate the number of guests you have in mind? Does it have the necessary amenities to provide a comfortable stay? Another critical factor is choosing the best bed and breakfast locations when buying a new property. You want to select a site with nearby attractions to entice guests to stay with you. Consider what clientele you hope to attract and whether your area has a high demand for nightly stays.
3. Create a Business Plan: A well-written business plan will help you understand your business's financials, marketing strategy, and growth plan. Create a comprehensive business plan that outlines your goals, strategies, marketing plans, financial projections, and other key aspects of your business. Include a feasibility study for building a short-term accommodation in the Gold Coast, a target market, an operational and management plan, and an overview of your services.
4. Invest in Your Property: Your B&B needs an inviting, cosy, and functional space for guests to relax. A well-thought-out bed and breakfast design floor plan can make a significant difference in the comfort and convenience of your guests. The layout of your B&B should prioritise the functionality of the space, ensuring that it is easy for guests to navigate and access the amenities they need. Invest in quality linens, furniture, comfortable bedding, and modern amenities.
5. Secure Financing: Starting a bed and breakfast business can be a significant investment. You need enough money to purchase or rent a property, renovate it to meet your standards, purchase equipment and supplies, and pay staff. Depending on your location and the scale of your operation, you might need to secure a loan or financing to cover these costs for your business property development. Have a solid business plan and financial projections ready, as they will help you secure funding and set realistic goals.
6. Licensing and Regulations: Before launching your bed and breakfast business, you must obtain all necessary licenses and permits from your local government, including business registration, health permits, fire safety certificates, and other compliance requirements. Different regions, states, and countries may have various guidelines for establishing and operating a B&B. Research your specific location thoroughly and consult your Gold Coast town planners to ensure that you meet any legal requirements and criteria necessary to be given the green light.
7. Develop a Marketing Strategy: A good marketing strategy will attract potential guests to your B&B. Develop an online presence for your business to reflect your cosy space's unique ambience, style, and elegance. This should include a responsive website, active social media accounts, and blogs so potential guests can discover you. Guest reviews are one of the most reliable means of establishing a good reputation, so embrace them and encourage your happy guests to leave good reviews on your online platforms.
8. Master the Art of Hospitality: Running a successful bed and breakfast business requires a good marketing strategy and excellent hospitality skills. You must be a wonderful host, anticipating your guests' needs and ensuring their comfort and satisfaction. This involves creating a warm and welcoming atmosphere, paying attention to small details, offering personalised services, and providing high-quality amenities. Your guests' happiness is essential to the success of your business, so always go the extra mile to give them an exceptional experience.
Starting a bed and breakfast business can be a challenging yet exciting venture. One of the biggest benefits of owning a B&B is the ability to work for yourself and connect with guests personally. It's an opportunity to create a unique and memorable experience for your guests that they won't find at a traditional hotel. However, running a B&B is not without its challenges. It requires much hard work and dedication. You'll need strong organisational skills, excellent time management, and the ability to handle multiple tasks simultaneously.
Despite the challenges, owning and operating a bed and breakfast can be a fulfilling and profitable business venture. With the correct drive and attitude, you can effectively manage your B&B and enjoy the flexibility of being the boss while providing a fantastic experience for your visitors.