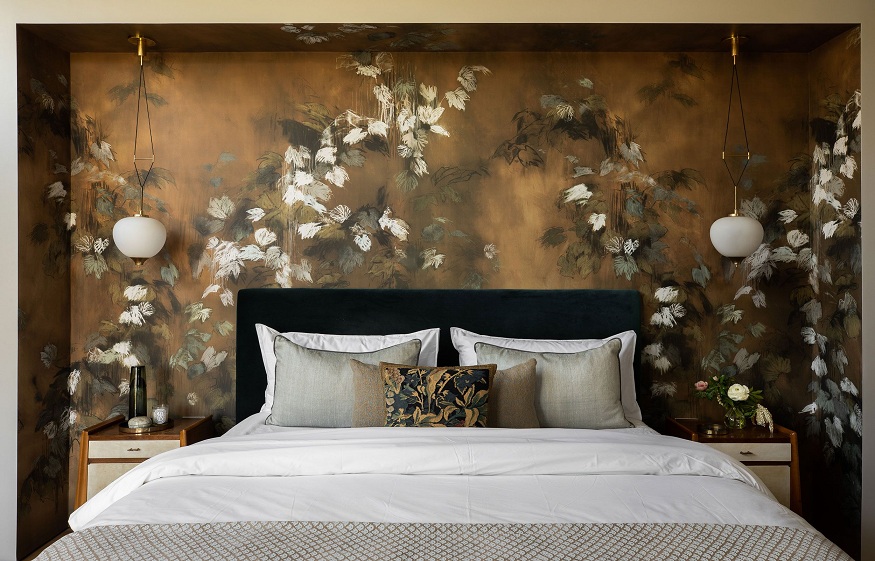 Here are 5 Tips for Selecting the Perfect Wallpaper
Most people want to install wallpapers but find it hard to select the right one. The wallpaper you choose has a significant impact on how your room appears. There are wall murals that will help your room look bigger, brighter, and warmer. It's essential to note the color of the rest of the room to choose one that compliments them.
This article will explore tips for selecting the perfect wallpaper.
Be Careful With the Color
The color of your wallpaper can complement your home or make it look messy. Choosing the right color helps set the mood for the room. Some colors can help make the room look bigger or the ceiling higher. Such favorable colors for this purpose include violet, blue, and green. If you plan to install children's murals, you can look for intense cool colors since they help create a state of freshness and drama while the soft cool colors suggest tranquility. When you want people to feel warmer, you can consider colors like oranges, yellows, and reds. These colors are often prevalent in cold climates.
Eliminate All Flaws with Texture
When you have wall imperfections, installing your wallpaper murals is sometimes tricky. To make it easy, consider patterns with perceived texture to camouflage or hide all the flaws on your walls. Some patterns with tactile surfaces include foil, fabric, burlap, and string cloth. Prints with a layered design, such as a monochromatic damask design, can help create a perception of texture.
When purchasing wallpaper, consider the location and the light surrounding it. If you want to install a world map mural in a windowless place or dark hallway, you must look for one that reflects light around the room. You also need to look for patterns with metallic inks or light colors. When you choose dark colors, they will only absorb light, which makes the room look darker and smaller. Always avoid textured surfaces since they will make your room seem darker.
Don't Forget to Mix and Match
When a room is just plain, it can feel tedious. In addition, your room can look messy and cause restlessness if you have used many patterns. Mixing and matching are essential to the intended style. When mixing the floral, stripes, and plaids, you must look for colors that repeat the same color.
When looking for wallpaper, you must consider its purpose in the room. Choose patterns with dramatic colors if you are looking for a formal style. If you choose forest wallpaper, you must look for designs that align with your personality. Additionally, those looking for a brighter tone can consider options like polka dots that are open and regularly spaced. Many available wallpapers are created with different types. So ensure to check the borders of the wallpapers as they significantly impact their overall appearance.
Back to You
Getting suitable wallpaper is a combination of evaluated factors. Ensure you assess the points highlighted to make an informed decision. Ensure you look for a style that complements your intended room. Besides, don't forget to buy from a reputable and experienced vendor to get advice on every wallpaper available before making the final decision.