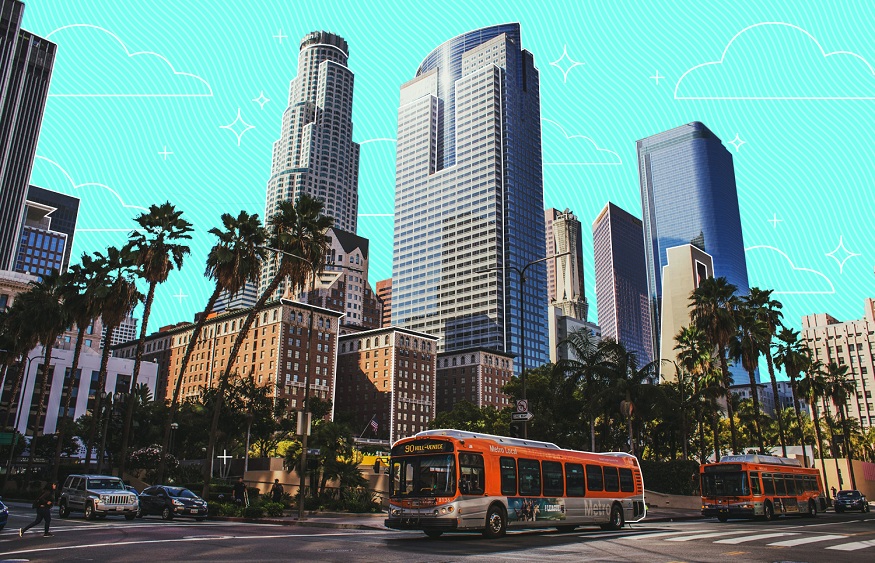 Why Young Professionals Choose Los Angeles Mid City Apartments Rather Than Other Neighborhoods in LA
Los Angeles is a vast city with many distinctive neighborhoods. However, one area that has become increasingly popular among young professionals is Mid City. In this article, we'll investigate why young professionals choose to rent apartments here instead of other neighborhoods in LA.
1.  Convenient Location
Young professionals often opt for Mid City as their neighborhood due to its prime location in Los Angeles' heartland. Just minutes away from downtown LA, Hollywood, and Beverly Hills, Mid City provides easy access to work opportunities, networking events and the vibrant nightlife of Mid City.
2. Affordable Rent
Despite its central location, Mid City is one of the more budget-friendly neighborhoods in Los Angeles. While rent prices in other popular neighborhoods, such as Santa Monica or West Hollywood, can be prohibitively expensive for young professionals, Mid City provides an array of apartments at more reasonable costs, making it a viable option for those just starting their careers.
3. Variety of Housing Options
Mid City provides a range of housing options to fit different lifestyles and budgets. From modern luxury apartments to charming historic homes, Mid City has something for everyone. This variety allows young professionals to find an apartment that meets their individual needs and preferences – whether searching for spacious quarters with pool access or cozy studios in quiet neighborhoods.
4. Vibrant Culture and Community
Mid City offers a warm and welcoming community. From historic African American neighborhoods such as West Adams to bustling Korean communities in Koreatown, Mid City boasts an eclectic blend of cultures and traditions that young professionals find appealing. Additionally, Mid City boasts numerous cultural institutions like Petersen Automotive Museum or Los Angeles County Museum of Art – making it a haven for arts and culture.
5. Excellent Food Scene
Young professionals are drawn to Mid City because of its fantastic food scene. The neighborhood boasts an array of restaurants featuring cuisine from around the world. Whether you're craving Korean BBQ, Mexican street tacos or vegan comfort food – Mid City has it all! This variety allows them to discover new culinary experiences and uncover hidden gems within their neighborhood.
6.Easy Access to Parks and Outdoor Spaces
Mid City is a densely-populated urban area that still provides easy access to parks and outdoor areas. The neighborhood includes La Brea Tar Pits & Museum, providing insight into the city's prehistoric past; additionally, Mid City is just minutes away from some of Los Angeles' iconic outdoor spots such as Runyon Canyon or Griffith Park. These green areas provide welcome respite from city life while making Mid City an attractive option for young professionals who value an active lifestyle.
Conclusion
Young professionals seek out Los Angeles Mid City apartments for several reasons, including its convenient location, affordable rent, variety of housing options, vibrant culture and community, excellent food scene and easy access to parks and outdoor spaces. All these factors make Mid City an attractive option for young professionals seeking an urban lifestyle without sacrificing affordability or community. If you're a young professional searching for an apartment in LA, Mid City could be the ideal neighborhood for you.