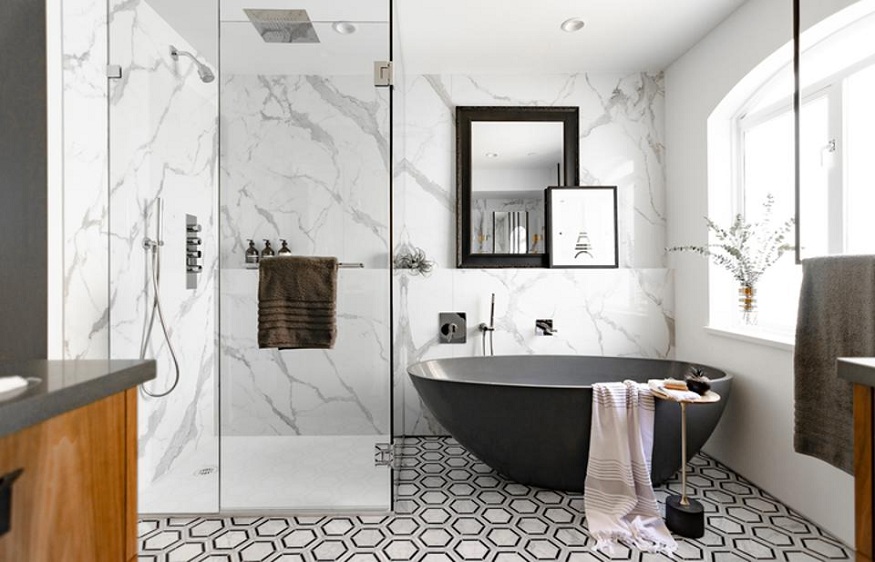 Bringing Nature into the Bathroom: Add a Pop of Color and Organic Style.
Color can also be brought in naturally with greenery if you have a window. If there is no window, you could opt for faux plant life or perhaps succulents. Some of the top recommended houseplants to spruce up the bathroom include aloe vera, orchids and spider plants. They are also effective in bringing an organic style to life.
Graphic created by Modern Bathroom, a retailer offering shower fixtures for sale.