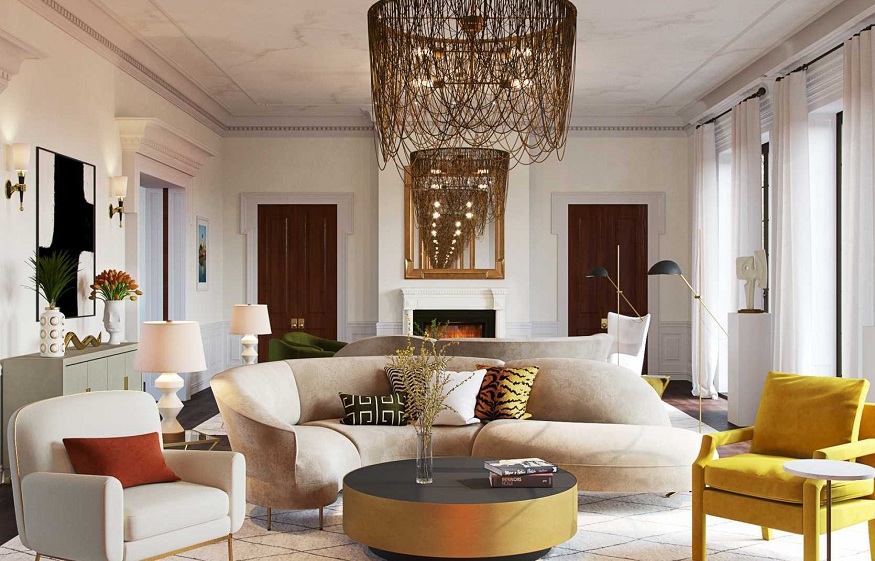 Ideas for making the Living Room more Colourful
Changing your home's entire outlook can be tasking and costly. However, you can improve the interior design by opting for more colors in your living room. Apart from changing your appearance, colors will improve your well-being. Studies show that the elements can impact a person's mood. Since there are numerous shades to consider, you can find something for your personality and style. In addition, there are different techniques to consider when looking to enhance your home's beauty using colors. Here are some ideas to use in your home improvement initiatives;
Painting
It is the most popular option when thinking of changing your indoor colors. You do not need to repaint the entire wall but can select a section to paint. If you want to make a big impact with your chosen color, think of painting an extensive wall in your living room. A richcolor will strike out and show boldness. However, think about other interior decors to ensure the shades complement each other. It would help to have a color scheme before embarking on the exercise. Doing so will give you the perfect color combination for your interior design.
Wallpapers
Wallpapers are versatile decorative pieces. You can find a wall mural in single or multiple colors. However, the most interesting thing about them is that they have patterns. Unlike painting, where you have a plain color for your living room, wallpapers are stylish and functional. Depending on your goal, you can select patterns that can make your room smaller or larger to the eyes. Still, you can go for brighter colors if living in a cold region, and viceversa is applicable. It would help to match the wallpaper shade to other items in the house. Do not have contrasting colors as things will look out of place.
Add Wall Art
The living room will change if you include a piece of art on the wall. Placing them strategically in the room will make them strike out at the eyes. Select the size depending on the room dimensions. Also, consider the art shape when selecting what to include in your interior design. Choose art you like to customize indoors which suits your personality.
On the other hand, you can go for stylish mirrors with artistic frames. Apart from enhancing the aesthetics by hanging a mirror on the wall, it will complement other items you use to make the living room more colorful. It will reflect light and make colors more visible while in the space.
Indoor plants
Integrating nature into your home interior design is an excellent idea to make the place more colorful. The greenery will be appealing, and you can select colorfulindoor flowers. You can grow them in small or large pots, depending on where you want to place them. Ensure the plants are healthy to maintain their best appearance. Alternatively, you can go for artificial plantsthat do not whither but can add color to your home.
Conclusion
When buying items for your home, consider how theircolor will affectyour theme. Ensure you are consistent with the shades to get the best outlook.