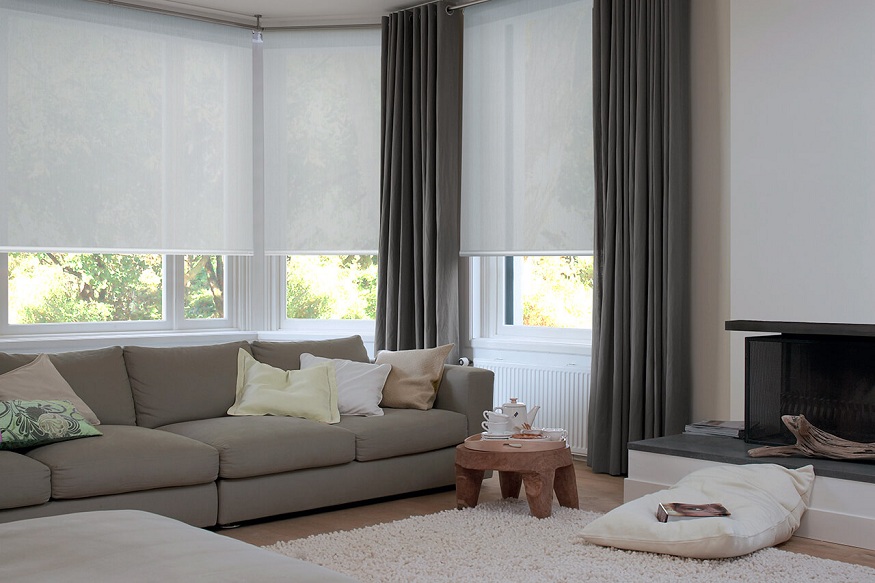 Inspiring Curtain Ideas You Can Never Go Wrong With
Decorating a home is not an easy task. As a homeowner, you need to focus on the lighting, choosing the right colors and appropriate furniture. However, do you pay the same level of attention to the curtains as well, or go for random designs and colors? Curtains play an integral role in keeping your home bright and airy, in keeping it safe and secure. The right kardinad can add a dramatic effect to your home.
Let go of the traditional and boring designs, and go through these inspirations ideas below that will surely impress your guests. With curtains, you can get creative; however, there are some essential points you should be well aware of. Here are some inspiring curtain ideas that can never go wrong, no matter your personality or interior design taste.
Pair Your Curtains With Blinds
Usually, homeowners use curtains and blinds separately, but what if we told you that you could use them together and create an appealing look! When paired accurately, they will not only heighten your security level but will make your home look exotic without cutting off the brightness.
While looking for the right blinds, you could either go for roller blinds or Venetian blinds, as they pair beautifully with drapes. If you want an earthy tone, go for timber; however, make sure your curtains are in the same warm tone too, like yellow or orange. You could also pair up sheer curtains with blinds for a beautiful effect. However, ensure you do not pair up printed curtains with printed blinds.
Go For Sheer Curtains
If your home does not have enough windows, and it would look drab with blackout curtains, why not try sheer curtains? White sheer curtains are an incredible choice as these fabrics are versatile, and you can customize them in so many different ways.
They are also cost-effective and have a great aesthetic appeal, and are suitable for anyone. It helps with the proper entry of sunlight, making your home look bright and airy, and will also help in regulating temperature, especially during the summers.
How About Linen Curtains?
You have heard about linen cloth and how light and comfortable they are. How about making your curtains from linen too? Linen curtains are known to drape beautifully and allow air to come inside and allow proper ventilation, which is important for your well-being.
Also, these curtains are easy to maintain. You could wash them at home only, and rather than losing their shine, with every wash, linen becomes softer.
Bamboo Window Blinds
People are not only becoming conscious of what they are consuming but also what they are using. When going for blinds, with so many options, you could feel overwhelmed; however, bamboo blinds are an easy option for someone who wants sustainability. These are easy to clean, and if you have wooden floors, then bamboo blinds would be a great option.
Avaeksperdid is a leading name in providing homeowners and commercial spaces with customized curtains, blinds, awnings, and a lot more. With their transparent rates and so many designs, you will never run out of options.