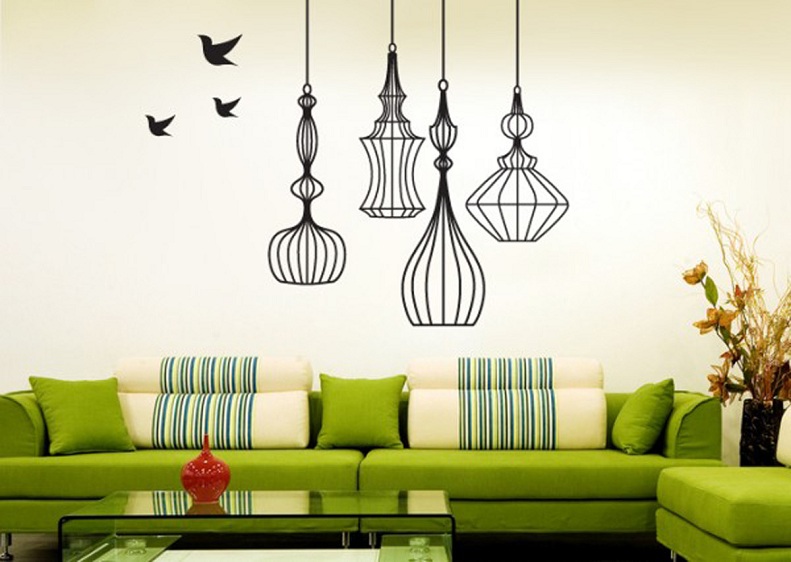 Which Are the Best Places to Use Wall Murals at Home?
Murals can be used for indoor and outdoor designs at home and in offices. The benefit of using murals is that they are a better alternative to painting, and it is easy to create an attractive design to match your interior décor. A mural can also reflect your personality, sense of style, and creativity. If you are wondering where you can use murals at home, here is a list of ideal places to use murals.
Nurseries and Kids' Rooms
Murals with marmalade art can be perfect for kids' spaces. You can use the murals to create a beautiful, exciting and unique space for the little ones. Whether playrooms, nurseries, or kids' bedrooms, murals can be a great choice to transform the space. You can choose from popular choices like maps, cartoon characters, wildlife, nature, and car designs. When picking murals for kids' spaces, it is recommended to choose bright colors or your kid's favorite color.
Bedroom
You can also set the mood of your bedroom with water murals. Whether you paint it on one wall or two walls, a mural can transform the look of the space. All you need is to choose the right color and theme. If you have a darker room, brighter murals can help reflect the light. You can also choose darker colors for bright-colored bedrooms.
Living Room
Murals can also help to create a cozy and vibrant living room. The good thing is that there are numerous designs to fit your theme. By creating your own, you can simply make the space more livable and unique. Simply choose a mural perfect for your décor, furniture, and taste.
Home Office or Study Room
If you have a home office or a study room, a featured wall can help set the mood. It is easy to forget your home office during decoration, or you might assume that the room does not need much work. You don't have to spend a lot of time in the room looking for inspiration. All you need is a mural. Add the mural behind the desk, or somewhere you can see to get inspiration.
Bathroom
Have a boring bathroom or toilet wall? A mural can change the space by adding a fresh look. You can choose the right design for toilets and bathrooms to add elegance to these rooms. Just make sure you know what you are doing. The wrong choice could ruin everything.
Kitchen and Dining
If you are looking for a feature that can add interest to your dining or kitchen, look no further. A mural can help achieve this, adding class and elegance to the kitchen and dining room. The best option for kitchen or dining murals can be food or kitchen-based sceneries.
Other Places You Can Use Wall Murals
Restaurants
Art Studios
Salons
Stores
Classrooms
Receptions
Wrapping It Up!
Murals are made from the same materials used to make wallpapers. That means you have different choices based on where the room you want to put the mural. The good thing about them is that they can help add elegance and uniqueness to a space.